Welcome to the Second COVID-19 Good News Blog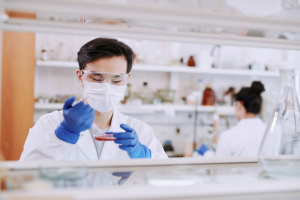 As we get deeper into this global pandemic, the statistics are becoming ever more alarming, however, there do appear to be green shoots of hope growing and getting stronger daily now. We share some stories, and on-going developments in this second COVID-19 good news blog.
A 99-year-old war veteran who is walking 100 laps of his garden before he turns 100 has raised more than £12m for the NHS. Tom Moore originally wanted to raise £1,000 for NHS Charities Together by completing laps of his garden.
In recognition of Captain Tom's 100th birthday (and his incredible fundraising) people are making cards for him. An 8 year old girl from Wales has started #makeacardfortom, and has set a goal for 1,500 virtual cards to be made. You can also send a physical card to:
Captain Tom Moore
C/O Post Office Limited
67 Bedford Road
Marston Moretaine
MK43 0LA
Bedfordshire, England
Here's a link to his JustGiving page, where you can read more about him and what he is doing: Tom's walk for the NHS
A 106-year-old great-grandmother, thought to be Britain's oldest patient to recover from coronavirus, has been discharged from hospital. Connie Titchen was applauded by staff as she left Birmingham's City Hospital on Tuesday, after three weeks.
World Health Organisation list in PDF format of over 60 candidate vaccines now in development.
Bill Gates has just announced that he and his foundation are accelerating the COVID-19 response effort by building factories for all seven of the most promising vaccines currently in development—even though only one or two of them will likely be produced.
How you can help the on-going urgent research in the UK to discover how widespread this virus is in the community. Apply to participate in the study here.
The Food and Drug Administration has allowed physicians to use convalescent plasma on their covid-19 patients. A multistate consortium of physicians and scientists from 34 institutions have gone live with a detailed website to help interested doctors and patients.
A drug combo already used against HIV. A malaria treatment first tested during World War II. A new antiviral whose promise against Ebola fizzled last year. Could any of these drugs hold the key to saving coronavirus disease 2019 (COVID-19) patients from serious harm or death? On Friday 20th March, the World Health Organization (WHO) announced a large global trial, called SOLIDARITY, to find out whether any [of these drugs] can treat infections of the new coronavirus.. It's an unprecedented effort—an all-out, coordinated push to collect robust scientific data rapidly during a pandemic. The study, which could include many thousands of patients in dozens of countries, has been designed to be as simple as possible, so that even hospitals overwhelmed by an onslaught of COVID-19 patients can participate.
Many of us feel depressed about the COVID-19 situation, and it is without doubt a horrible tragedy. But millions of people are rising to the occasion, and there's a lot of good news mixed in with the bad. Here is a selection of the good news in the fight against the covid-19 pandemic.
Student nurses are set to be mobilised to join the registered workforce early in order to support the NHS front line response to coronavirus, the head of the NHS in England has revealed to nurse leaders.
Former Manchester United defender Gary Neville has shut his two Manchester hotels and will be providing all rooms to NHS staff free of charge to help tackle the coronavirus pandemic.
Former McLaren boss Ron Dennis has created a scheme to supply a million free meals to NHS workers during the coronavirus crisis. Dennis says his foundation has put in place a £1.5m budget and joined forces with a number of companies to supply 1,000 meals a day to health workers.
Dolly Parton has donated $1m (£800,000) to research into a coronavirus vaccine, as she begins a new storytelling series for children in lockdown.
A collection of feel-good news articles related to the coronavirus pandemic and how people all over the world are coming together to help each other.
We are holding our first online Cradle training course in May for Requirements Management and you can book your place upon it here. and you can read more details of the online Cradle training courses here.
Thank you for reading this edition of the Covid-19 good news blog. We hope that the next one has even more good news.