Keeping In Touch
You can reach 3SL in a number of ways on social media. We want it to be as easy as possible to contact 3SL on social media, so we have a number of ways you can follow and stay up to date with what's going on. These social media sites compliment the direct contact available through website blog and webinars,  email and phone for direct communication.
LinkedIn
Our company page on Linked in is 3SL. To follow Requirements Mangement and Systems Engineering discussions along with more in depth 3SL or Cradle articles Join the "Cradle -RM/SE Tool from 3SL" group.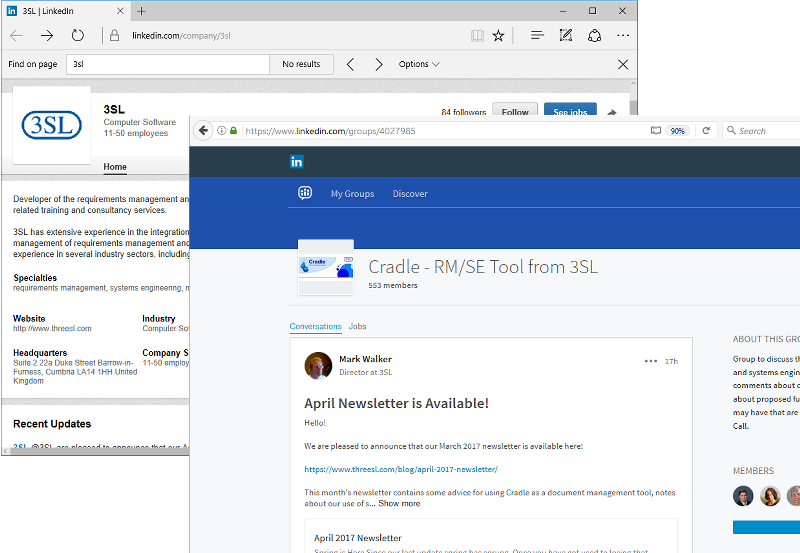 Twitter
Follow @threesl on Twitter for hints tips and daily news.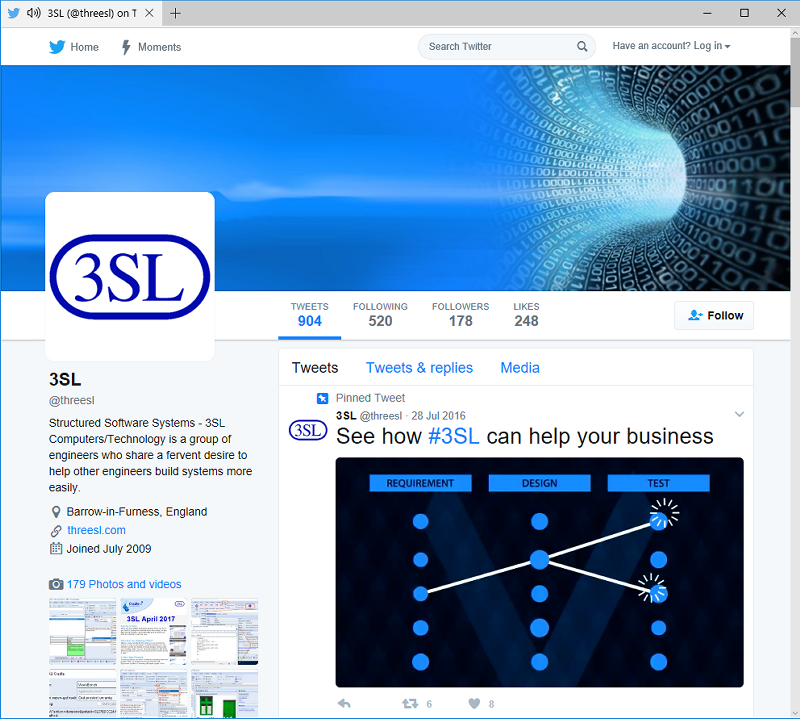 Facebook
If you want to keep up to date via Facebook, we're 3slcradle.
YouTube
You can view our 3SL Cradle instructional videos on our YouTube Channel.
Google+
If you follow engineering topics in one of the Google+ communities, you can reach us via +3SLCradle.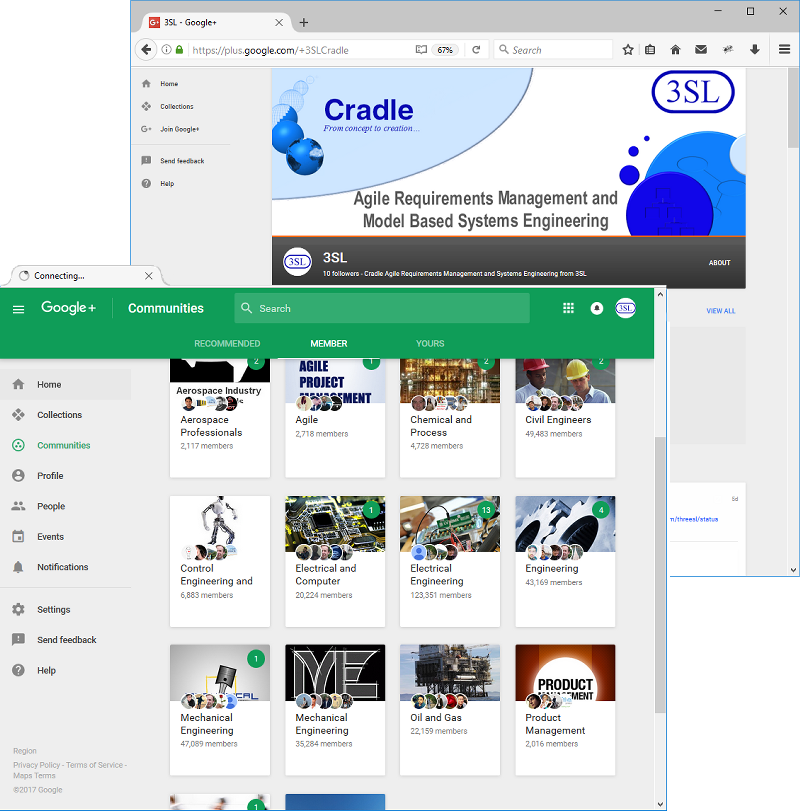 HashTags
Want to chat or mention us? Please use #3SL for the company and #Cradle for product references. Mentioning #MBSE,  #Requirements, #SysML #SystemsEngineering will also help like-minded engineers find your articles. Search for more terms at hashtagify.me