August 2016 [Cradle-7.1]
3SL Newsletter
INCOSE 2016 International Symposium
We hope that you enjoyed the INCOSE 2016 conference, learning from the papers, contributing to the tutorials and discussion groups and, perhaps, catching up with friends and colleagues!
You may have visited some exhibitors. Many of you visited 3SL - thank you! - some of you didn't - we're sorry that we did not have the opportunity to talk to you.
As a vendor you'll expect us to say that you need a tool. But, you do. Without good tools you will never complete the work in time and human error means that you will never be sure that your work is correct. Without tools, you are almost guaranteed to fail in all but the smallest of projects. Please note, Word, Excel, PowerPoint and Office are not tools, they are simply a convenient, but expensive, alternative to pencil and paper.
To apply systems engineering effectively, you need tools that:
Support your entire process
Are integrated in a single database
Provide MBSE if you want it, integrated into the rest of your information
Are scalable
Are cost effective, with minimal start-up, training and administration costs
Tools are good. But many tools equals more cost, more training, and more integration problems. So, one tool is better than many.
Cradle is that tool: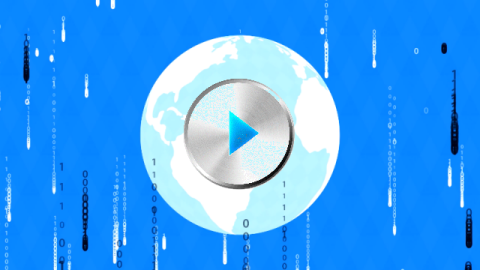 Keep it simple. You have one process so why split it across multiple tools when you can get a single best-of-breed solution to all your problems in one place – Cradle.
If you are short of time, click the above video link. When you want to know more, please send us an email here.
System Requirements in Systems Engineering
We are pleased to announce the third in our new series of white papers that discuss the role of different types of information in systems engineering processes, and how to deploy each of them in Cradle. The third white paper in the series discusses system requirements. It is available here.
Visit the Resources section of our website: http://www.threesl.com for this and many other useful resources!
We hope that this white paper is interesting; the next one will appear quite soon!
Cradle Available in G-Cloud 8
We are pleased to announce that Cradle is now available as a range of Software as a Service (SaaS) products for agile and phase-based projects through G-Cloud 8 in the UK Government's Digital Marketplace. These products are available to the UK Government and its agencies and NGOs.
We are offering a range of packaged SaaS services that include Cradle licences, a pre-defined schema and intensive support from 3SL for both unclassified (IL0) and OFFICIAL (certified IL3) deployments:
Agile Collaboration
Agile Software Development
Agile Software Management
Application Lifecycle Development
Application Lifecycle Management
Business Analysis
Business Process Modelling
Requirements Management
Systems Engineering
Prices start at £20 per user per month.
For details, see here.
For a short summary of Cradle, see our video here.
We hope that you will find our services interesting! We look forward to working with you!
Login Messages
You can display a message in the Cradle login screen to make announcements to all your Cradle users, such as:
A reminder of the confidentiality agreement that is implicit in all uses of Cradle
The dates and times for any planned reboots of servers, for example after installing updates to the operating system
Announcements of internal training courses
A daily joke(!)
The login message appears on the right hand side of the login dialog.
You can optionally include a checkbox that users must select to confirm that they have read the message. A user cannot login until this checkbox has been selected. Users must select the checkbox every time that they login. For example:
The message is written in UTF-8 and so can be in any language. For example the following login dialog shows a Cradle system whose UI is displayed in Russian. Therefore, any login message should also be in Russian:
The login message is stored in the file: login_message in the admin directory of the Cradle installation on your Cradle server:
Linux: $CRADLEHOME/admin/login_message
Windows: %CRADLEHOME%\admin\login_message
This file contains notes to explain how to enter a message into the file, and includes examples. Any login_message files in end users' Cradle installations are ignored.
Environment Variables and Windows 10
Environment variables are user-defined strings whose values can be read by applications. They are used extensively in Windows and in Linux. For example, there are environment variables that contain:
Your username
Your login directory for your personal files
The list of directories that will be searched when you want to run a program and you only specify the command's name, not its full pathname
The environment variables used by Cradle are:
CRADLEHOME, specifies where Cradle has been installed
CRADLE_CDS_HOST, specifies the IP address or hostname of the Cradle server
CRADLE_UI_LANG, specifies the language to be shown in the Cradle UI. It can be used if Cradle has not detected your local language, or you want to force Cradle to use one language on a computer whose default is a different language.
CRADLE_ERRORSTACK, used to get more detailed information from Cradle error logs
On Windows, there are system and user environment variables. A user environment variable will over-ride a system environment variable, if both exist.
On Windows, you can set environment variables by:
Open Control Panel
Choose User Accounts
Click: Change my environment variables
But this does not work on Windows 10 for normal users. On Windows 10, this only works for users in an administrator group and most users of company PCs will not be administrators!
This bug is fixed in the Windows 10 Anniversary Update released by Microsoft on 2nd August 2016. So, if you want to set or change environment variables and you are using Windows 10, then we recommend that you upgrade as soon as is convenient.
If you want to set or change environment variables on Windows 10 without this update and if you are allowed to edit the Windows registry (this may be disabled on your PC), then you can define and change environment variables by:
Press Windows+R to open the Run dialog, enter:

regedit

and click OK:

Navigate to the registry key:

HKEY_CURRENT_USER → Environment

:

Define the environment variable that you want to add and its value, or change the value of an existing environment variable
Close the Registry Editor
Log-off and log-on, or reboot
This method only affects environment variables when you login, which means that it is inconvenient. But, if you use Windows 10 and you need to set or change environment variable(s), and if do not have the Anniversary Update, and if an administrator is not available, and if can edit the registry, then this is the only solution. The only good news is that you will not need to make these changes very often.
Open Webinars
We propose to start a series of regular, open, webinars in which 3SL staff will be available to answer your questions about 3SL and Cradle. The dates and times of the webinars will be listed in our website and anyone will be welcome to attend. They will be timed to allow as many people to connect as possible, wherever you may be based. The webinars will be in English.
The webinars will be one hour and can include any technical or commercial topics. We may propose some specific topic(s) for the webinar, but the emphasis will primarily be on an opportunity to get answers to your questions.
If you have any opinion on this proposal, please send us an e-mail here.
Common Topics