Last Updated on 19th November 2021 by Graham Cotgreave
Eight?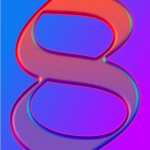 As we've pointed out before, October was originally the eighth month, until King Numa Pompilius, inserted January and February. Until then 'Winter' was seen as monthless, with only 304 days belonging to named months. A bit of a design flaw. However, as with many systems, it was too onerous to start again, so the sticking plaster situation left us with October, November and December shifted two months from their name origins.
Eight In Life
In physics it is the second 'magic' number where either protons or neutrons, are arranged into a complete shell within the atomic  nucleus.
Electronics and computing eight  is the number of bit in a byte. 8 bits representing -128 to 127 or 0 to 255.  If the last three bits of a number (when represented in binary) are 0s then the number itself will be divisible by eight.
In maths, other than 1, it is the only perfect cube in the Fibonacci sequence.
Your wisdom tooth is the eighth tooth in each quadrant of your mouth.
Eight is seen as a lucky number in Asian countries.
It the number of notes in an octave, a note of a frequency and its double.
There are 8 vertices to a cuboid.
Eight is Agile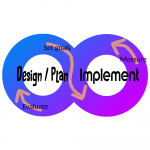 Consider the two loops of the figure of 8 as the design and implement areas. As you trace round the outside, you start designing and planning and then you sprint round to implement a phase, before returning once again to consider achievements and plan the next step. This Scrum style operation breaks the problem down into small manageable chunks with an ongoing evaluation and planning. If you're planning or adjusting a process in a Kanban style this repeated return allows changes to be measured and new bottle necks to be identified and alleviated.
An agile approach is an alternative to the traditional waterfall model to design and implement. It has its strengths in development of new or innovative solutions, especially where a degree of trial and prove/reject is also required. However, it should not be seen as a hackers remit. It only works if you clearly break down the problem, set goals and measure achievements. It could be viewed as a series of small waterfall operations defining each iteration.
Don't Get Caught In A Loop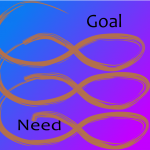 If your project is analogous to walking round and round a circle, something is going wrong. Walking in a figure of 8 gives you the opportunity to look forward and backwards as you trace your steps. your aim is for a steadily increasing climb.
Training Course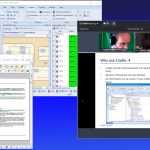 Last chance to get booked onto the last public training course Document Publisher this year. Document Publisher Course 22nd – 25th November 2021
Following feedback this two day course has been spread over 4 * ½-day sessions to give candidates more time to practice what they have learned, and ask follow up questions at the next session. We're busy putting together the 2022 schedule and would like to hear from you if there are any topics you would like to see covered, contact salesdetails@threesl.com
Features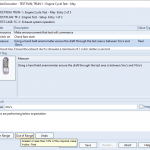 When you loop round your design and implement cycle, testing is an important step to validate your efforts.
Cradle's Test, Execution and Recording module allows a controlled, rigorous way to record, and link your tests, design and requirements. Watch here. For more information read our blog.
Social Media
Twitter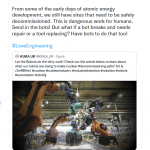 We noted that in very hazardous environments robots are needed to repair other robots in this tweet by Kuka UK.
We also liked the nifty electric boat highlighted by Integral Powertrain that 'flies' or floats on the water depending on the speed.
If you want to bring some colour to your text frames in #Cradle we reminded you that you can set the text colour based on a category value.
YouTube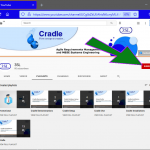 Our
#3SL
Cradle
YouTube channel now has a new URL
youtube.com/c/3SLCradle
We'd love you to hop over and have a peek, and don't forget to subscribe.
Finally
Our October 2021 newsletter finishes by reminding you to put your clocks back and don't arrive an hour early for work in November!
Article Updated 19/11/2021 – Spelling mistake