How would you like to display your HTML?
It might not be a common question, most of us have one favourite browser and that's it. But if you do want to choose your HTML display tool, how do you do it?
However, in Cradle you can produce tool output in HTML as well as viewing the Cradle Help. There are situations where you may want to use a browser for the Help and say Microsoft® Excel for a table output. This can be controlled in Cradle 7.5 onwards in the User Preferences settings. There is a distinction between the Display HTML file and Display Cradle help options.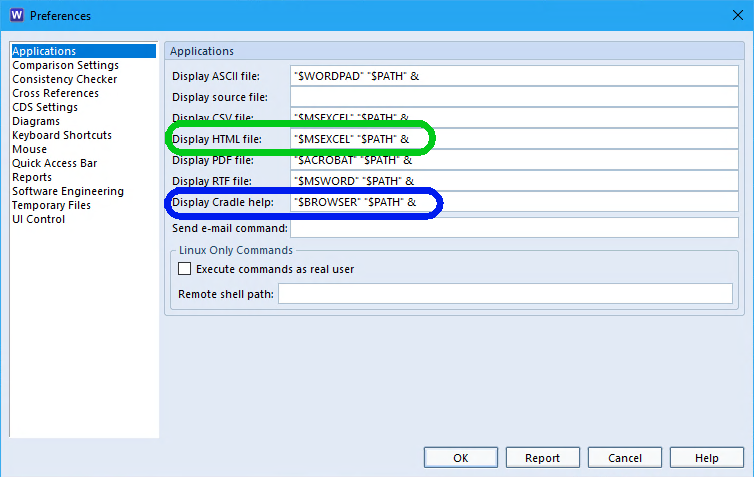 HTML File or HTML Help
Once your preferences are set up, you may choose to Publish Table from a Cradle View. This will show the Publish Table dialog and allow the output to be sent to an application for viewing. In the illustration below, the OK opens the resultant file in your chosen HTML display tool, Excel. However, the Help button still opens the dialog's help file in your browser (defined by $BROWSER command directive).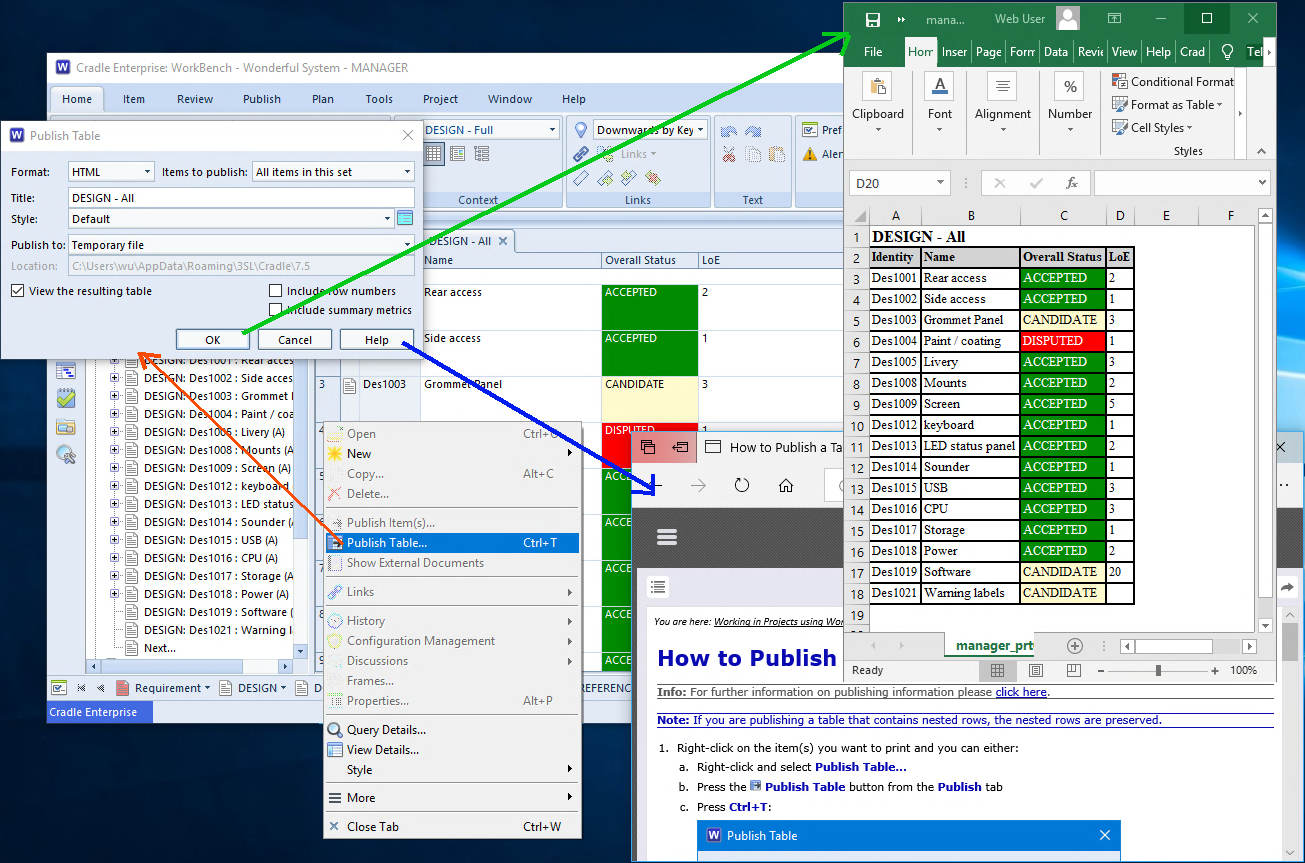 Example
Now that the Cradle data has been published you can easily take advantage of facilities available in the selected too. For example charting the relative 'Level of Effort'  for each of the items in the query.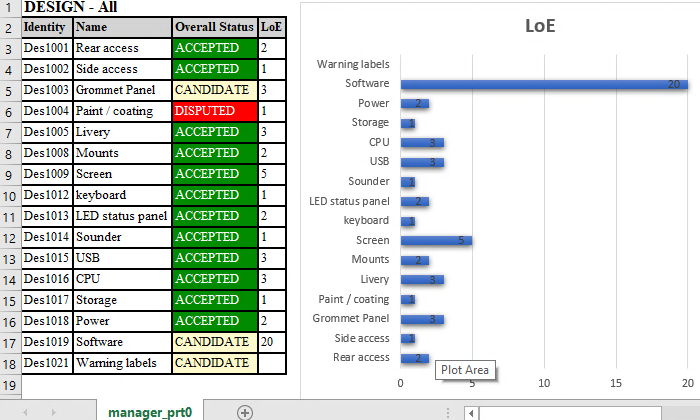 Preferences
Because each user will have a different machine and may be working on different aspects of the project, it is possible to set individual User Preferences. It might be that on my machine I use Adobe® Acrobat to view PDF files, but my colleague has lightweight  PDF viewer. They are going to want to use their viewer for all their Cradle projects, and I will want to use mine. As this setting is related to a user and their machine, rather than the particular project, this is user preference rather than a project schema setting.