Welcome to the January 2023 newsletter from 3SL!
This newsletter contains a mixture of news and technical information about us, and our requirements management and systems engineering tool "Cradle". We would especially like to welcome everyone who has purchased Cradle in the past month and those who are currently evaluating Cradle for their projects and processes.
We hope that 3SL and Cradle can deliver real and measurable benefits that help you to improve the information flow within, the quality and timeliness of, and the traceability, compliance and governance for, all of your current and future projects.
If you have any problems in your use of Cradle, please do not hesitate to contact 3SL Support here.
We hope all those celebrating over Christmas had a safe and happy time.
Into a new year and a time to reflect on both your company's achievements and problems. Whilst the turn of a date is nothing magical, the psychological effect of a new term can really help enthuse and help us focus.
If a project wasn't quite on track, a root cause analysis can help identify where things went astray. Use this as a positive for new projects and look out for the 'gotcha' next time round. It is also important to identify the successes, the team and company can lever the feel-good factor on jobs well done.
3SL US Training Courses
Our US colleagues have scheduled the following public courses:
3-Day User Course
February 6-8 (3 days), $1395/attendee
Combined Administration Course
February 9 (1 day), $465/attendee
3-Day User Course
April 17-19 (3 days), $1395/attendee
Combined Administration Course
April 20 (1 day), $465/attendee
These courses are open to anyone from any organisation. If you register for one of these courses, it may mean that you will be joined by people from other organisations.
All of these public courses are limited to 8 attendees. For further information or to book your place on one of these courses please contact 3SL US.
Combined Administration Course
The Combined Administration Course course is designed for project team leaders or managers who administer and manage Cradle projects. It covers both user and project administration. It also includes setting up project schemas helping your users to hit the ground running.
3-Day User Course
The 3-Day User Course is designed to help new users become acquainted with Cradle. This course includes hands on demonstrations for both administration and requirements management tasks.
3SL Listed in ESMCP ESN Supplier Directory
The Home Office is leading a cross-government programme to deliver the new Emergency Services Network (ESN) critical communications system. ESN is being delivered through the Emergency Services Mobile Communication Programme (ESMCP) in the Home Office where 3SL and Cradle have provided requirements and test/evidence management and contract governance support since 2013.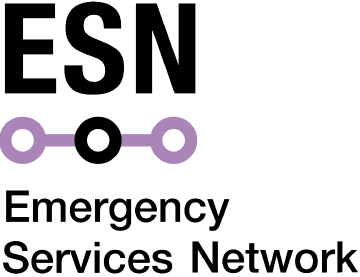 ESN is being delivered through the Emergency Services Mobile Communication Programme (ESMCP) in the Home Office. ESMCP has many component projects, including the acquisition of MCX end user communication services.
3SL is pleased to announce that we have been listed as a supplier in this programme. Interest in 3SL and Cradle can be registered through the portal or directly to 3SL.
Interest in Cradle from HMG or 3ES can be sent directly to 3SL or through G-Cloud 13 in the Digital Marketplace here.
Still to come this month
Project Administration online course – January 17th to 18th
User online course – January 24th to 25th
To book your place on either of the Project Administration or User courses please see here.