3SL is pleased to announce the release of Cradle-7.5.1
This is available for download from the 3SL website. This contains some new features and fixes which help provide a better Cradle experience for you.
Cradle-7.5.1 is the first patch release for Cradle-7.5, so is completely compatible with your 7.5 security code. Users with 7.5 do not need a new security code and can download and install without charge. Users on older versions of Cradle such as 7.4 or earlier can move to this version as long as they have maintenance. Simply request a new security code from the 3SL support team and get started!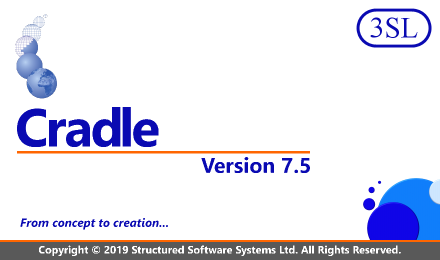 New Features
3SL have added the Brazilian Portuguese language to the message catalogue to go with the other 9 catalogues that already exist within Cradle!
The ability to get Baseline details and histories via the CradleAPI has also been added to 7.5.1.
ODBC was added to Cradle 7.5, after a couple of tweaks 3SL have now updated the documentation for this. Helping everything run more smoothly.
Any further information can be found within our help page. Cradle Help