Happy New Year, I promise to…..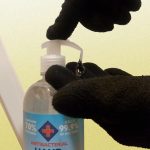 Whatever promises and resolutions you make we hope you manage to keep some of them. However, rather than some grand gesture of promising to give up chocolate bars and to do more exercise, we should also look at process habits that need to change. We've all got into the good habit of hand sanitising every time we enter a shop. The problem is when this habit / muscle memory becomes so engrained, we do it without thinking, a bit of disaster when you realise you are still wearing your winter mittens.
The same is true for business processes. It's great when they become second nature, endemic, without having to refer to the policy again and again, but this can also be a hazard. If the situation, requirement or supply chain alters in some way, indoctrinated processes and solutions can be implemented without sufficient thought or review. So this new year make a note to ensure you check the mitigation still matches the hazard, the process is still suitable for the new requirements. If necessary plan and record exceptions and variations. Of course, use Cradle to record and track.
Training Courses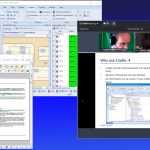 We are offering a number of public training courses. These are ideal for companies who don't need a tailored course or have only one or two staff members requiring instruction. They are run on-line with a member of 3SL instructing. This year we will cover Requirements Management, Document Publisher and System Administration. The full calendar, and any updates,  are available here.
Brexit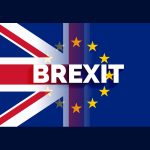 3SL is fully committed to a continuation of supply of software, training and consultancy. We continue to work with our worldwide distributors and expect there to be little change as far as the end Cradle user is concerned. In the EU your data will either be handled by an EU distributor or by 3SL in the UK. At present all protections and EU data laws have UK equivalents. We will inform you of any changes where necessary should these laws and rules diverge in the future.
Cradle Release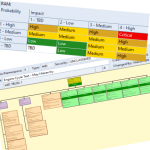 Now in the final testing stages the new release (7.6) will be out soon – Watch for news. Those under maintenance will receive general updates and features for free. Those without maintenance or using single user products will need to purchase an upgrade to 7.6 from earlier point releases. We are also adding two new modules. You'll be able to download an evaluation copy if you want to look at the  Risk Management and Test Execution and Recording features before purchasing a licence.
Social Media
Twitter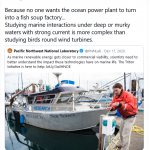 We liked the way researchers were overcoming difficulties to monitor underwater impact of renewable energy sources.
We reminded readers to think holistically, where your bubble boundary ends is your context. However, there are often other or greater systems in the whole scheme.
That's all for the January 2021 Newsletter, but if there are any topics you would like to see discussed drop us a line at social-blog@threesl.com