Happy Birthday to ya, Happy Bir—-th—-day…
Ok we didn't manage to get Stevie Wonder on board, but we're all still singing away at our desks!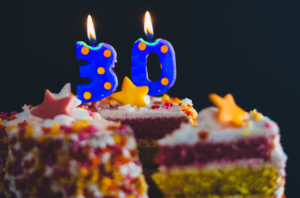 Thank you to all our loyal customers and friends past and present. We're proud to have been of assistance in your projects.
Thank you too to all the staff who over the years have changed Cradle into the multi module full lifecycle suite it is today.
Keep an eye on our Birthday page for events and offers through our Birthday year.
Opportunities

Over Christmas is the last chance to get your applications in as we'll be sifting through the applications in January See here for more details.
Banking Changes
Updated ring fence information and dealing with 3SL's banking details. With budgets run annually make sure you follow these changes into the new financial year to ensure continued maintenance is paid into the right accounts, posted here.
GDPR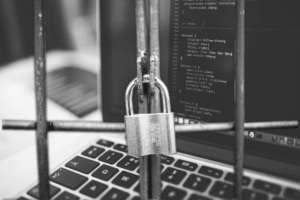 As most people are aware, those doing business with any European country will have to abide by some stricter data protection guidelines. There's a lot of hype and scaremongering going on at the moment as people try to come to grips with the extent of the changes. 3SL are undertaking their data audits to ensure we only hold personal data necessary to run 3SL and to support our Customer's contracts.
3SL hold very little personally identifiable information on our customers, but even your name/email address/company need to be protected. We don't sell or trade or provide information we hold with third parties, unless it is either a legal requirement to do so, or necessary to complete a contract such as with our Bank or Credit Card processor. We'll be publishing our policies either on our website or to be made available on request.
We hope you agree that we don't send unnecessary communications to you, for example these newsletters are the way we communicate important changes, release information and articles that may assist in your use of Cradle. However, if we decide to classify any communications or interactions as extras, we may ask you to specifically opt in to receive them. We hope you'll agree to continue to receive them and you will of course have the option to opt out at any time. If you have any questions at present, please send them to support@threesl.com . A brief initial steps guide can be downloaded from the ico
 Social Media
Twitter
Find out what DIAT is an acronym for!! (OK we invented that one!)
Celebrating scientific discoveries on X-Ray day
When I'm Calling You... contacting 3SL and what's blocked if you send us an email.
Hints of the Month
Last month's blog articles included a lot about cross references:
How to load Cross References en masse. did you know you can load a cross reference from a CSV file?
Mapping cross references for input from Document Loader
The power of cross references when working out aggregate values .
Other topics included defining a report for later use, no need to remember the settings you can save them and run later.
You can read Hints & Tips in the 3SL Blog