Welcome to the May 2023 newsletter from 3SL!
This newsletter contains a mixture of news and technical information about us, and our requirements management and systems engineering tool "Cradle". We would especially like to welcome everyone who has purchased Cradle in the past month and those who are currently evaluating Cradle for their projects and processes.
We hope that 3SL and Cradle can deliver real and measurable benefits that help you to improve the information flow within, the quality and timeliness of, and the traceability, compliance and governance for, all of your current and future projects.
If you have any questions about your use of Cradle, please do not hesitate to contact 3SL Support.
3SL SaaS
Deploying Cradle as SaaS (software as a service) is becoming an increasingly attractive option for many organisations. Using SaaS greatly simplifies the deployment of Cradle as there is nothing that you, or your corporate IT, need to do.
We ask for the names of the people who will use Cradle, and the IP addresses from where they will access Cradle, and then we do the rest.
You and your colleagues get access to the latest Cradle, backed by our internationally renown technical support, with no need to be concerned about IT services, data integrity, backups or any of the other details that can be a burden for an in-house installation.
For more information, please look here. If you would like to talk to us about SaaS deployments of Cradle, please click here.
Baselines and Snapshots
Cradle provides two mechanisms to protect sets of information and provide read-only access to information as it was in the past.
Baselines
Baselines is the mechanism in Cradle's Configuration Management System (CMS) to protect information from changes. Each baseline is a named repository for the state of a project at a specific point in time. A succession of baselines can be created over the life of a project, each containing more and more information as the project completes its sprints, iterations or phases.
Items can be registered into an open baseline and are given a version number: 01, 02, 03 … The version number assigned to each item is either 01 if there are no baselined instances of that item, or it is 1 higher than the highest version already in the database.
When the baseline is closed:
Unchanged items from the previous baseline migrate into (become a part of) the new baseline
A copy of all current links (cross references) is saved with the baseline
A list of the latest items and their versions is saved for the baseline
Snapshots
A snapshot is a copy of all the information in a database. Its contents can be viewed, read-only, at any time in the future. A succession of snapshots can be created over the life of a project. In effect, a snapshot is simply an online backup, a copy of a database.
A snapshot is a copy of an entire database. When a snapshot is created, everything in a database, including all of its baselines and definitions (excluding Personal and System scope) are copied into a separate area. Every snapshot is separate from all other snapshots and is separate from the live database.
Creating a snapshot is similar to making a backup copy of the database, except that this backup is directly accessible from within Cradle.
Comparison
| | | | |
| --- | --- | --- | --- |
| # | Characteristic | Baseline | Snapshot |
| 1 | Summary | Creates a new approved set of items and links in a database that can be viewed RO. | Copies an entire database and related definitions to create a new database that can be viewed RO. |
| 2 | User Benefit | RO view of previous baseline that can be used for queries, view data, run metrics, publish reports or documents | RO view of everything in the database as it was in the past, for queries, view data, run metrics, publish reports or documents |
| 3 | Additional Items | None | None |
| 4 | Additional links | Duplicates all current links | None |
| 5 | Database Size | Adds some items and copies all links | None |
| 6 | Disk Usage | Small to medium increase | Medium to large increase |
For more details, please see our blog post here.
Circus Starr
3SL are proud to announce that we are supporting Circus Starr!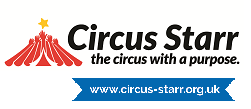 The community interest circus company are dedicated to making a difference to the lives of vulnerable and disadvantaged children in Barrow-in-Furness and across England through the magical art of circus. We are pleased to support our community, and this accessible and inclusive event is such a worthy cause.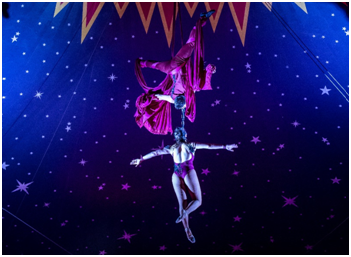 To find out more about how you can support the circus with a purpose visit www.circus-starr.org.uk or call +44 (0) 1260 288690.
The Coronation of King Charles III
Many people across the country and the Commonwealth will be celebrating the Coronation of His Majesty The King and Her Majesty the Queen Consort over a weekend of special events on 6th to 8th May 2023.
International Nurses Day
Every year International Nurses Day is celebrated on 12 May to commemorate the anniversary of Florence Nightingale's birthday. This day also celebrates the contribution done by nurses to society around the world. On this day the International Council of Nurses organisation produces an International Nurses kit to educate and assist health workers globally with a different theme every year.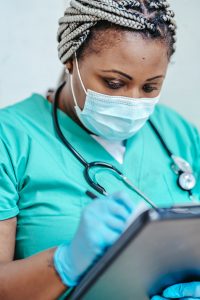 World Multiple Sclerosis Day
On 30th May it is World Multiple Sclerosis Day. World MS day takes place on 30th May every year. Share stories, raise awareness and campaign with everyone affected by MS.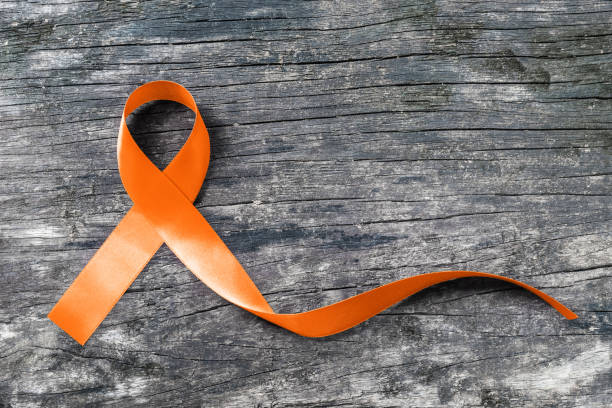 Social Media
We congratulated our customer ZF Group on the opening of their West Coast Mobility Hub which is a cutting edge facility dedicated to shaping the future of mobility.
Borg Warner were presenting how H2-ICE enables fast and efficient transportation at the World Hydrogen 2023 Summit & Exhibition.
Siemens Mobility demonstrated how their pioneering Vectron Dual Mode locomotives combined advantages of full featured diesel locomotive with those of electric ones.
We congratulated Horiba on obtaining UKAS accreditation against ISO17021-1.
Roche confirmed that the US FDA had granted approval to their new combination treatment for certain types of previously untreated diffuse large B cell lymphoma. This makes it the first therapy in nearly 20 years approved by the FDA for people with this aggressive disease.
Looking Back!
Last month we discussed:
We would also like to thank all attendees on our Risk Management course which we provided in April.
We also received a fantastic review from one of our customers:
"When there have been technical difficulties, the staff have been frequently quick, knowledgeable, and able to help restore normal operations. The level of service is above the levels of several large name companies, I struggle to think of what more I can ask for."
We appreciate all feedback as this helps us to both assess and look to improve both the products and services we provide.
Still to Come this Month