Simple Data Analysis Using View Summary Metrics
Did you know you can perform basic summary metric calculations without having a metric licence in Cradle?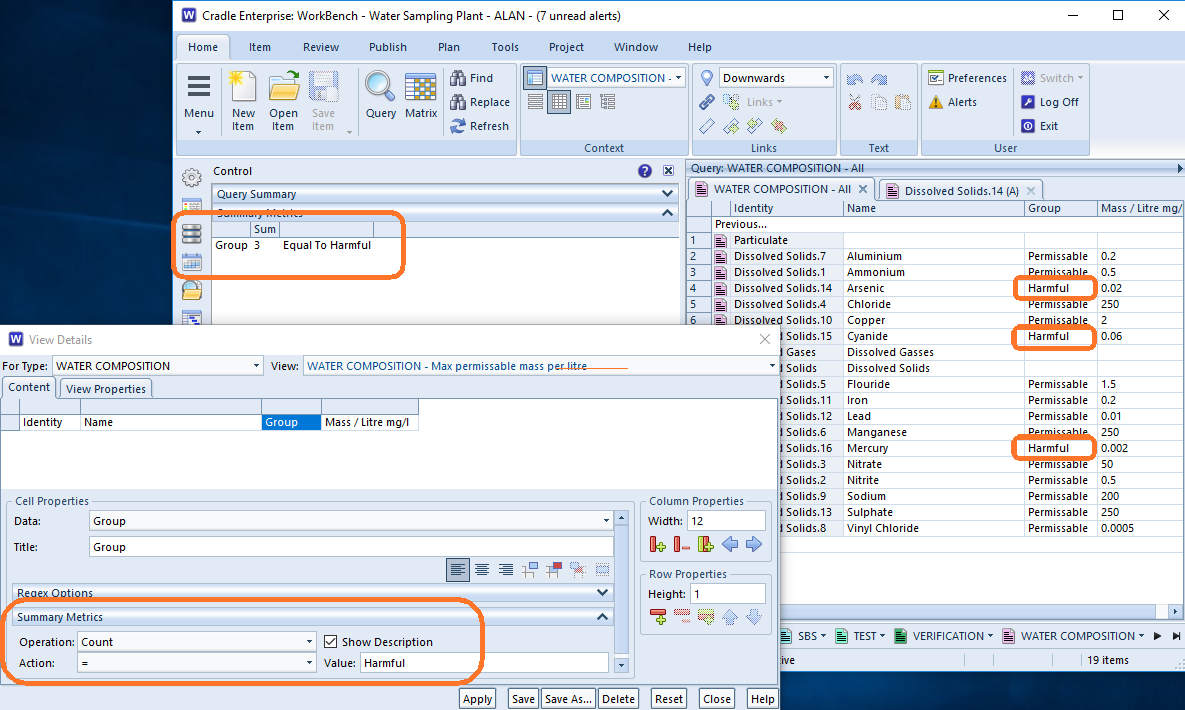 We all run queries to produce lists of data that match certain criteria.
In the example shown it would be possible to run the query to return only water constituents with the Group set to Harmful. Whilst this would produce useful results,  it may be more important that other items are showing too, so they can be seen in context. By setting a View Summary Metric Operation of count and Action of = with a Value of 'Harmful' it is possible to see a simple count of the constituents grouped as 'Harmful' in the sidebar.
Read our help for more information about simple Summary Metrics.