Yes! Why would you have a dog and bark yourself?
It would be a bit silly to have a requirements management tool and not use it to manage your requirements, wouldn't it?  Cradle's continued development is controlled within Cradle. Changes, testing and feature management are all controlled in a Cradle database. This allows us to track each change from the initial proposal or enhancement request through development and testing through to final documentation and release.
Ongoing Feature Development
This is the basic case of 'Cradle designed in Cradle'. You can see from this sneaky peek at our 7.3 release a number of features you'll benefit from in the coming months.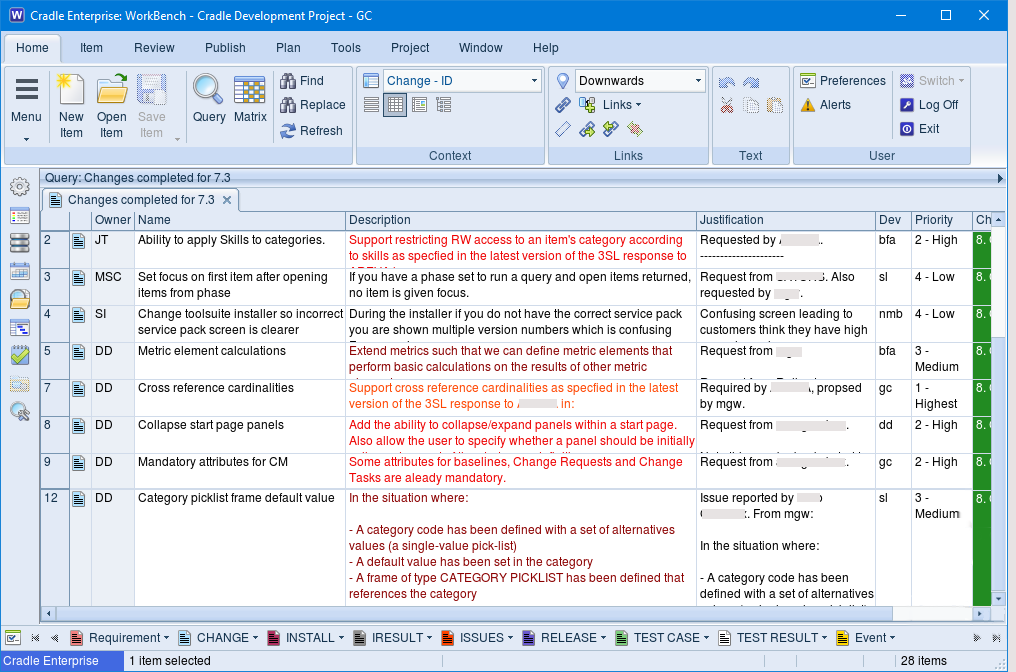 Obviously we have removed customer references, but this simple view shows the 'Change' items that follow a lifecycle through Cradle. The Change has a set of Test Cases written to cover different aspects  from usability through to access permissions and of course that it matches the original design requirement.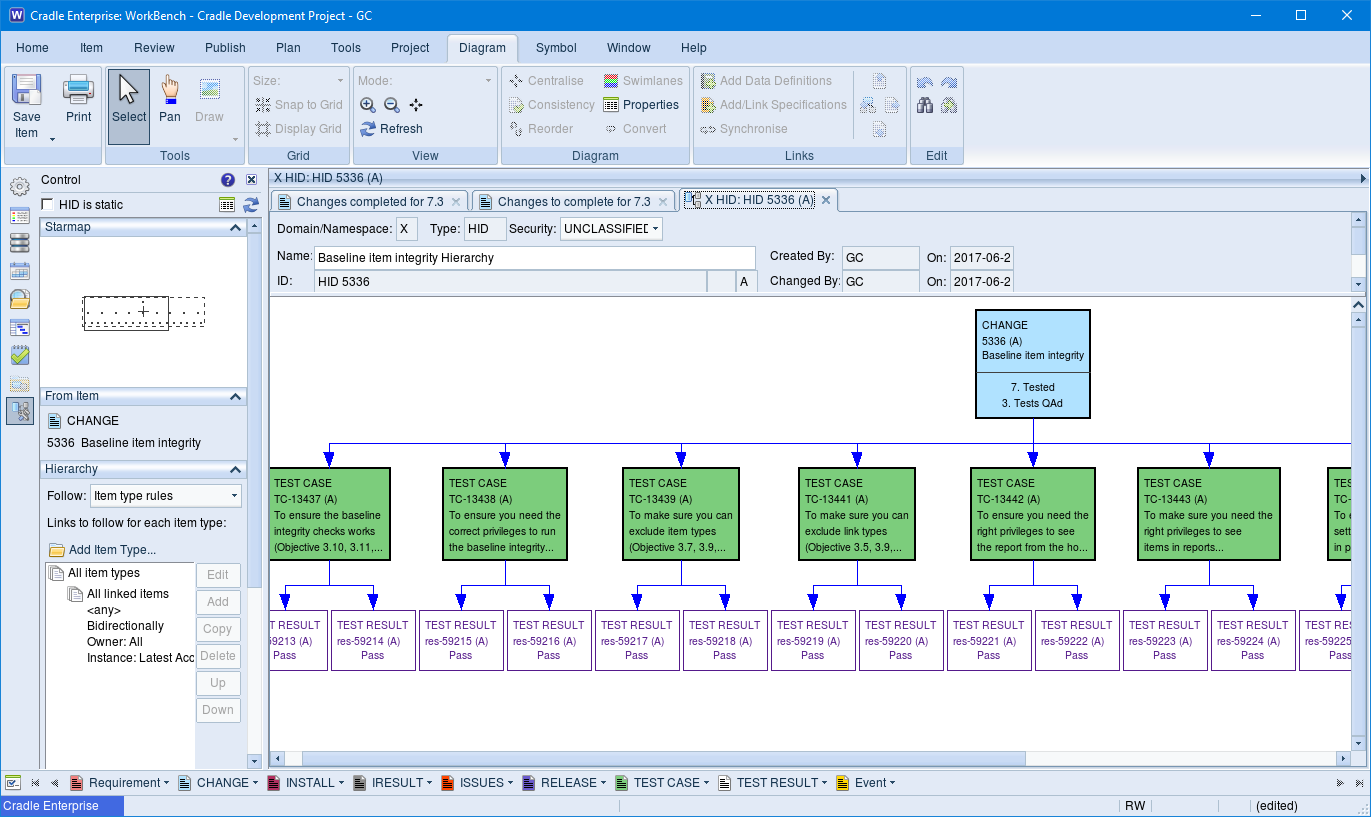 During development and testing it is useful to get a quick overview. The hierarchy diagram above shows a simple view tracing from the feature through the Test Case to the Test Result. (GC: Luckily they all show 'pass' which is a relief as it is a feature I coded!)
Larger features
Again it is a case of Cradle designed in Cradle. For example Cradle 7.1's SysML functionality, a separate project was used, as there were more collaborators, and the design team was spread both sides of the Atlantic. The view below shows multiple item types linked together, the «relationships», linked to the symbols, reported for the 'act' diagram type.