Last Updated on 19th April 2017 by Ken Hall
Too Many Items to Select and Submit?
At some points in a project's lifecycle, a large number of items need to be submitted. These may be too numerous to 'select' and 'Submit', Cradle offers 'Submit by Query' option. This allows submission of all the items (subject to access rights) that match a query to be moved to the review stage in the configuration management system.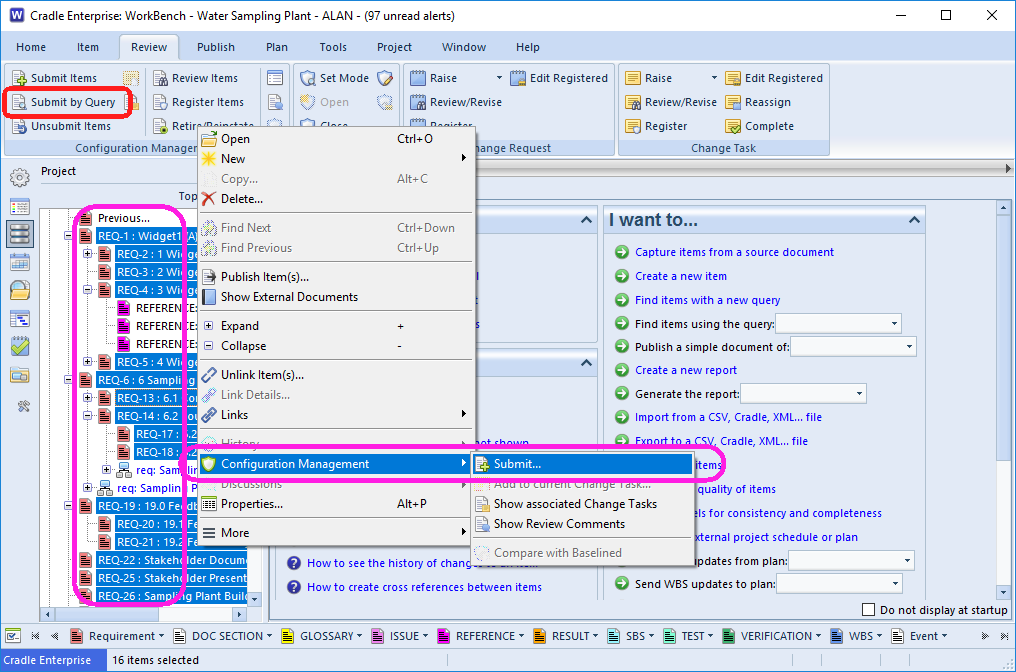 Check Before Submission
Using the 'Show Items' button allows the user to run a report that will detail which items the current settings will submit. In this way users can ensure that the correct items are going to be processed before creating all the approval records and changing the status of the items being submitted to that of 'Under Review'. For further information see the article  How to Submit Items for Review Based on a Query. Also see further information on Cradle's Configuration Management System in this article.. Configuration Management features are also available in Web Access.