Handwriting
The art of a carefully crafted sentence with beautiful ink on a crisp page is becoming a rarity. Handwriting day serves to remind us of that skill.
These days we can even create 'handwriting' in our electronic documents with cursive fonts. We can Digitally sign documents using a pass-phrase. However, there is still room for a quick hand written posty note, a card or a signature on a document as a stamp of authority.
Storing Handwriting in Cradle
There are a few ways that you could store hand written information  in Cradle.
As an image
As part of a PDF / Word Document /RTF document.
As part of some other user defined binary frame
Coupled with 'Skills'  restricting access to the frame storing the signature, Cradle can also protect access to say a signature  of authorisation.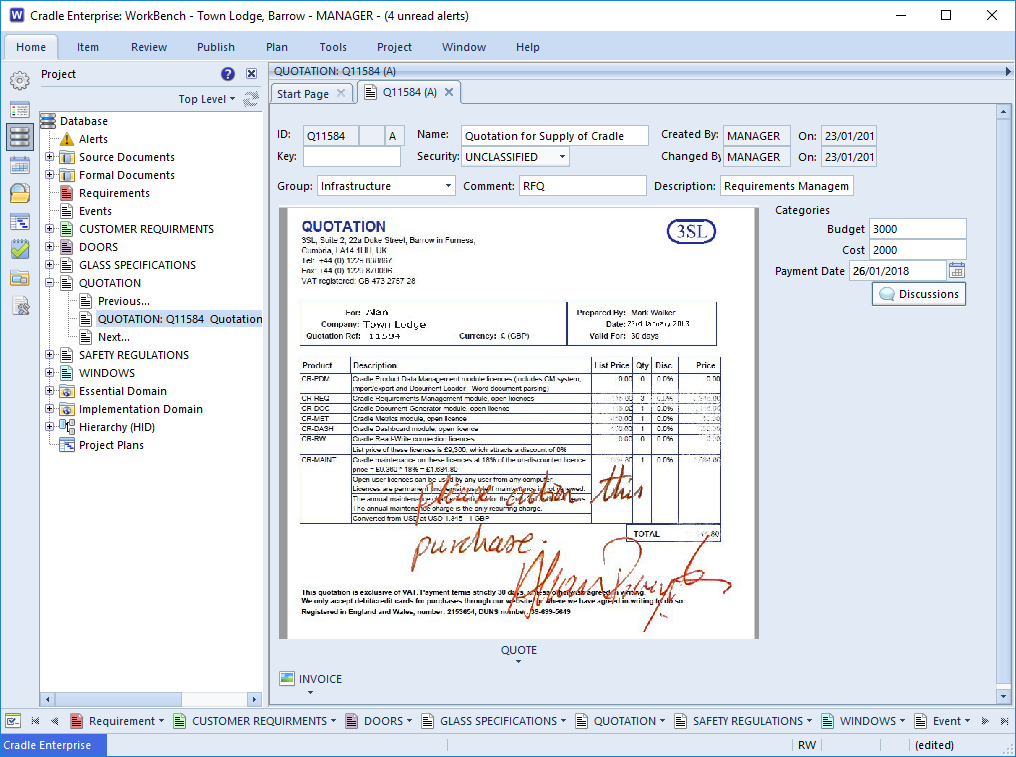 Whether it is a handwritten requirement / letter / alteration  from your customer or an authorisation signature, you can store them in Cradle. As part of Change Management you may wish to record a picture of a whiteboard discussion, a snapshot of the back of that envelope or even a scan of the letter sent by a customer.
In this month's newsletter we asked you to email us when you last "hand wrote  a date". There's still time to drop us a line and get a mention  next month. Or if you really want to practice your writing for handwriting day 2018, drop us a letter.