Let's Party 9001!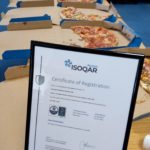 It been great news for the Barrow HQ of 3SL (Structured Software Systems Limited) we've received our ISO9001:2015 certificate in the post.
We celebrated in true engineering style by ordering pizzas for everyone in the office, and reporting it in the May 2019 newsletter.
Will dealing with 3SL change?

For over 30 years we've been providing a great product and in depth support and training. This will not change, we will continue to serve you and your business as before.

Will the prices go up?

We believe Cradle has always been good value for money, we won't be using our certification as an excuse to charge more.

Will contacting 3SL be a more lengthy process?

No, our quality systems are part of our daily operation. We may have tweaked the odd process, but we will still log and deal with your information and requests in the professional manner to which you are accustomed.

Does this mean that Cradle will change?

No the product will remain the same until the next update and the release of Cradle 7.5

Certificate Number 16926 ISO 9001:2015

So why did you apply for a certificate?

We asked Mark Walker our Managing Director, he replied "ISO9001 is an external recognition that the processes and quality at 3SL and its Cradle products are measurable, traceable and of a consistent standard. This will give our customers an added assurance that when they deal with 3SL they can do so with confidence in our software development and service delivery"
IADT
Quality assurance for the business is very closely related to the quality assurance of your products. We have covered, a number of times in various articles, the fact that we need to know what our goals are, measure where  we currently are, and then ensure we head in the right direction. When we finally have a set of clear requirements, we need a way to measure whether what we have achieved meets the original stakeholders' expectations. This is where requirement confirmation is employed.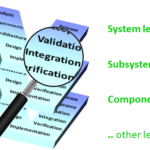 Inspection
Analysis
Demonstration
Test
Are methods by which we can measure our solutions and compare them with the original requirement. Read more in this article, The 4 Types of Requirement Confirmation
Social Media
Twitter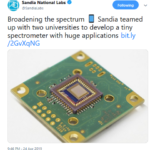 Could your mobile phone camera detect rancid food? It's an amazing possibility for a miniature spectrometer.
We shouted about a new review site in our tweet @AlternativeTo
We re-visited a discussion on whether a baseline is the end of the road or a stepping stone in Configuration Management.
…and Finally.
St George was a Dragon slayer,
Dragons were slayed by George,
If you've never seen a Dragon to-date………..
Can that be used as conclusive proof that he was a 100% effective solution???
Your thoughts on this and any other blog topics you would like to raise send to  social-customer@threesl.com