November Luck, Eddystone and Adaptations
The type of luck for Guy Fawkes and the discovery of the plot may depend on your political and religious views. November also appeared to have good and bad luck for a lighthouse. Read our November 2019 newsletter to find out more.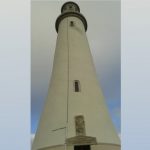 The problem with undersea rocks, is they are difficult to see. If they are too near the surface they can easily catch wayfarers off guard with disastrous consequences. Painter and engineer Sir Henry Winstanley solved the problem of ships being wrecked off the Plymouth coast with the construction of the first Eddystone lighthouse. The wooden structure was first lit in November 1698, good luck for all the sailors. However, again in November bad luck struck,  the lighthouse was washed away in the Great Storm of 1703. The next incarnation came from John Rudyard, a silk merchant;  an adaptation of the initial idea,  a flashing light built out at sea right on top of the treacherous rocks. This time a brick core, covered with planks and caulking almost like a vertical ship. The lighthouse survived all its Novembers, only to burn down in December 1755. The next adaptation was by a civil engineer, John Smeaton. This design revolutionised lighthouse building. It was ready and shining just before November 1756. This concrete based construction lasted until 1877, and it was the erosion of the rocks upon which it stood, rather than the construction which failed. So great was this engineering design, it was reconstructed on Plymouth Hoe as a memorial, a copy was even built here in Cumbria, standing as a memorial to naval administrator Sir John Barrow. The current adaptation has stood for 140 years and fingers crossed it has no bad luck in the November weather currently battering the UK. The moral of the story, as far as engineering goes, build upon what is good, adapt and improve your design and don't reinvent the wheel (or lighthouse). To read more on adaptations and reuse download our whitepaper, or see the Cradle help.
Black Friday / Cyber Monday Deals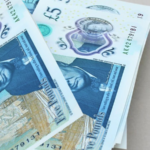 We've got some great discounts for you or a donation to a charity of your choice with our 2019 discounts. https://www.threesl.com/blog/black-friday-cyber-monday-2019
Social Media
Twitter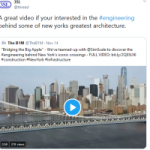 Another item's design that often evolves and adapts, is that of the bridge. We looked at a story from B1M about bridges in New York. We reminded you  there are different ways to control your password in Cradle, and hosted a student from Furness College on work experience.
And Finally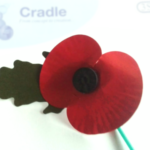 We'd like to mark our respects for the fallen, and hope you all had a peaceful remembrance day on the 11th. That's all for our November 2019 Newsletter, let's hope you have plenty of good luck. If you would like to suggest a topic for next time, drop us a line social-customer@threesl.com.