User Lists are a very useful Cradle feature. They provide the ability to specify groups of users that are involved in Configuration Management workflows.
Using User Lists for Alert Recipients
However, did you know that User Lists can also be used to specify groups of users who are to be alert recipients.
Alerts could be invaluable in keeping users automatically informed about important events occurring in the Cradle database, e.g.:
Items have been modified or a specific category changed
Project Setup has been changed
An item has been submitted for review
There has been a reply to a discussion that you are involved in
An item linked to an item owned by your team has changed
etc. etc
Setting up a User List
In Project Setup, you can setup the list of users that you wish to receive the alerts.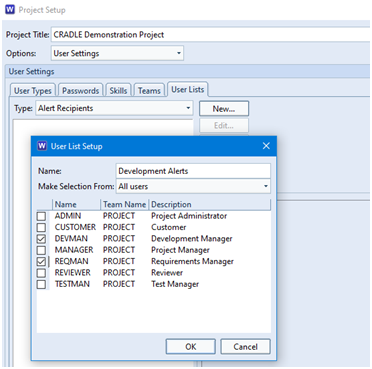 Then, you can specify this User List as the recipient of the specified alerts: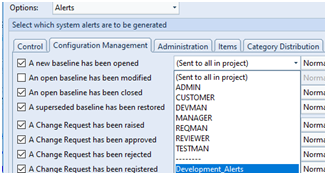 You can also apply this to item-specific alerts: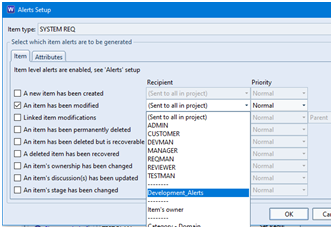 Using this functionality, you can ensure that relevant groups of users are informed of various events without having to send to all users.