Back-To-School?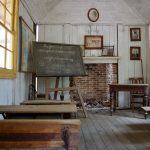 It's been a challenging year for all. One of the biggest impacts has been in the education sector and we hope all students have now had a month to to settle into a new 'normal' as schools, universities and colleges return. Some have found the various lock-downs an opportunity to learn a new skill, study an online course or just get round to reading all those trade and profession journals that appear to mount in our in-boxes.
Learning should never stop, whether in the classroom, online, or as you work from your peers. One of the other vital learning opportunities is from evaluations during and after a project. Call it "Learn from your mistakes" or "Process improvement" the results should be the same; a closed feedback loop is essential. In Cradle you could add a new item type, add a frame to an item or set up a separate evaluations project. The important point is that the data coming out of the discussions and evaluations is recorded and linked to the items giving rise to that feedback. Too often 'wash-ups' can be seen as a tick in a management check-box. The lessons can be completely forgotten next time a similar project is undertaken. By recording this information linked to the original project, they can form input to your next design.
Public Training Courses
Fortuitously, we've just mentioned 'learning' so its a good time to remind you to book onto one of the #Cradle 2020 Public Training courses
Cradle Release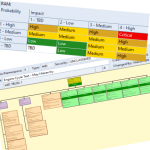 We've held onto the current release Cradle 7.6, mentioned last quarter, in order to complete some performance enhancements. This means these improvements will be released at the same time as the new Risk Management and Test Execution and Recording features.
Staying Safe
We could write our own article about security and staying safe online when working at home, but we thought this article by the BCS – (British Computer Society) – said it all!
www.bcs.org/content-hub/how-to-avoid-being-hacked-in-the-era-of-covid-19/
G-Cloud 12
3SL are pleased to announce that Cradle is available as a packaged SaaS through the latest UK government digital marketplace G-Cloud 12.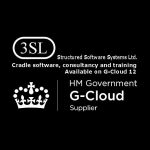 The UK marketplace offers Cloud Software applications and other services, over a wide range of topics to fulfil central and regional government contracts, government agencies' work and local authority use. Read the full article here.
For full details of  Cradle's facilities follow these links
Social Media
Twitter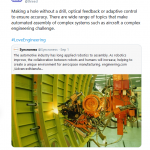 We looked at the way robotics have been changing and adapting to applications that are not as "standard" and "repeatable" as traditional areas.
We reminded users there are different ways to view your data in lists, tables, trees or document views.
We celebrated the culture of sharing knowledge on #SwapIdeasDay you can still send us your ideas and we may publish them. That's all for the October 2020 Newsletter.