Training Course Dates for 2020
3SL are offering a number of Cradle public training courses in 2020.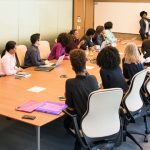 These are subject to change and additional courses may be added as required. Booking will become available through the website shop for  credit/debit card transactions prior to each course. For purchase orders and transfer payments please contact 3SL.
Details:
If you would like to be kept in touch with the details for Cradle public training courses 2020, please send an email to salesdetails@threesl.com.
All courses are available for direct purchase online. Courses are offered by Structured Software Systems Limited (3SL) (address below)
All courses are subject to the terms, conditions and  details given for
each course
and general terms and conditions of 3SL
here.
Suite 2 22a Duke Street Barrow-in-Furness Cumbria LA14 1HH UK Tel: +44 (0) 1229 838867 Fax: +44 (0) 1229 870096 E-mail:
salesdetails@threesl.com
Website:
http://www.threesl.com
Registered in England: 2153654, registered office: as above
UPDATED – All course details added and physical courses swapped to online amid ongoing Covid 19 restrictions – Sept 2020