Requirements Management 20th – 21st May 2020
3SL are pleased to announce the dates for this year's first training course – Requirements Management May 2020
"A great opportunity for small teams, or a couple of new team members to get started with RM and Cradle"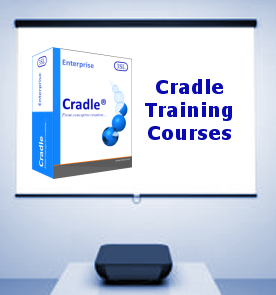 Businesses that are introducing Cradle and full Requirements Management processes into their operations, can book training for all aspects of the roll-out, from the basics through to specialist administration courses – See here.  These courses are tailored and held at your premises and are ideal for getting a team up and running.
Public Requirements Management Training Course May 2020
If, however, you have one or two people new to a project or only have a very small team, this may not be a viable solution. With 3SL's public online courses, you'll benefit from all the normal learning, but will have the chance to network and share with other virtual attendees from other industries. This can be a cost effective solution to get you up to speed with Cradle and Requirements Management.
Details:
| Date | Subject | Venue | Cost | Pre-Requisites | Provision |
| --- | --- | --- | --- | --- | --- |
| 20th-21st May 2020 | Requirements Management | Online learning tutored course. | £475+VAT | PC/Laptop – internet browser & Cradle installed ** | Soft copy course materials, and printed certificate |
If you would like to be kept in touch with the details for this Training Course – Requirements Management May 2020, please send an email to salesdetails@threesl.com
All courses are available for direct purchase online.
Other Dates and Courses:
For details of other courses on offer this year please see our training calendar.
Courses are offered by Structured Software Systems Limited (3SL) (address below)
Places on the course are subject to availability and subject to change. 3SL reserve the right to cancel or amend the course at their discretion. Confirmation of the planned course will be given 5 weeks before the course date. Payment must be made in advance, candidates places will only be allocated when 3SL has received full payment. Cancellation by candidates more than 5 weeks before the course will result in a 50% refund, cancellation less than 5 weeks before the course will forfeit the complete payment. 3SL will not be held responsible for any losses directly or indirectly occurred as a result of a course cancellation, except to the limit of monies paid directly to 3SL.
3SL reserve the right to close bookings for the course at any time.
3SL reserves the right to refuse entry to the course for any reason without discussion.
3SL will do their best to accommodate any access or learning needs delegates may have. However, we do ask that you make these known to 3SL at least a fortnight before the course date so we can work with you to meet your requirements.
All courses are subject to the general terms and conditions of 3SL here.
Suite 2
22a Duke Street
Barrow-in-Furness
Cumbria
LA14 1HH
UK
Tel: +44 (0) 1229 838867
Fax: +44 (0) 1229 870096
E-mail: salesdetails@threesl.com
Website: http://www.threesl.com
Registered in England: 2153654, registered office: as above
** Details of Pre-requisites