Last Updated on 5th February 2021 by Jan Lamb
Cradle 7.5 Single Users – Act NOW!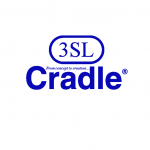 3SL are pleased to announce that the latest version of their requirements management and system engineering tool Cradle is available to download.
Cradle is offered in a number of configurations, from multi-user full scale enterprise with flexible concurrent module licences to the very competitive single-user installations:
Cradle-RM Desktop
Cradle-RM Pro
Cradle-SE Desktop
Cradle-SE Pro

Upgrade Offer 20% Discount

3SL are pleased to offer an upgrade discount of 20%** to those with any single-user Cradle-7.5 product who upgrade to any single-user Cradle-7.6 product by 17:00 GMT on 30.3.21.***

Upgrade 7.5 to 7.6

Email: salesdetails@threesl.com with your name, and contact details so we can verify you have previously purchased a Cradle 7.5 product. We will then send you a voucher code to use in the Cradle online shop against Cradle 7.6 products.

Customers who use the multi-user Cradle Enterprise and who have an active maintenance agreement with 3SL, can upgrade to Cradle-7.6 free of charge by downloading the Cradle-7.6 software for Windows and/or Linux and requesting a new Security Code for Cradle-7.6 from 3SL.

Please Note:

Some features are only available in certain versions of Cradle. Customers should familiarise themselves with these details on our products page in order to determine their suitability.

(*) Terms and Conditions

This promotion is made by Structured Software Systems Limited (3SL) (address below)

This offer is available from 00:01 GMT 01 February 2021 to the 17:00 GMT on 31st March 2021.
Discounts will only be applied to customers entering the discount code

(**) A discount of 20% off the pre tax total, will be deducted by customers entering the supplied discount code when purchased directly through the 3SL shop www.threesl.com/shop

SaaS and Enterprise products are excluded from this offer.

(***) Requests for a discount code must be made prior to 17:00 GMT on 30th March 2021 with completion of the purchase before 31st March 2021.

There is a limit of one discount per purchase on the website. Customers with multiple single-user products must make each purchase individually and apply a code to each purchase.

The discount is offered only to existing Cradle 7.5 customers to allow them to upgrade to Cradle 7.6.

The voucher code will be supplied by email to those customers supplying details matching those held by 3SL UK Headquarters only as a purchaser of Cradle 7.5

Requests must be made prior to the 30th March through salesdetails@threesl.com and purchases made prior to the 31st March deadline.

3SL reserve the right to reject and cancel any order they believe does not meet the upgrade criteria.

This offer may not be used in conjunction with any other discount or promotion that 3SL may run.

This offer is non transferable, the voucher may only be used by the customer it is supplied to.

This offer is subject to alteration or withdrawal at any time by 3SL.

Suite 2
22a Duke Street
Barrow-in-Furness
Cumbria
LA14 1HH
UK

Tel: +44 (0) 1229 838867
Fax: +44 (0) 1229 870096

E-mail: salesdetails@threesl.com
Support: support@threesl.com
Website: http://www.threesl.com

Registered in England: 2153654, registered office: as above

All purchases are subject to the general terms and conditions of 3SL, and the end user licence agreements of the software.