A New Dawn, a New Decade, a New Year, a New Animal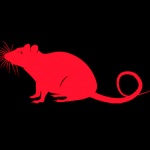 We all like to celebrate something new, and 3SL hope you do too. Whether it was the change in decade, the Norse/Gaelic Hogmanay, or the new moon bringing in the year of the Rat. We wish you a great start.
This year will also see a new chapter in UK's history. At the end of the month we are leaving the European Union. Rest assured 3SL will still be here in Barrow, providing new releases, support, training and services. However, as new regulations come into effect we may need to change some contractual details. We will work hard to ensure these have as little impact as possible on your continued use of Cradle. We will keep you posted through these newsletters and direct mailings. So it's a good time to ensure all staff that may need to know are signed up to receive communications. If you need to change your main company contact, write to salesdetails@threesl.com .
Security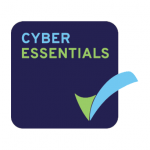 3SL successfully completed Cyber Essentials and IASME/GDPR Assessment for 2020.
Cyber Essentials is a Government-backed, industry-supported scheme to help organisations protect themselves against common online threats.
Cradle Update
We're busy completing and testing the latest batch of features for Cradle 7.6. Release date coming soon.
Social Media
Twitter
We were concerned and saddened by the devastation caused by the fires in Australia #AustraliaFires our thoughts are with all those affected.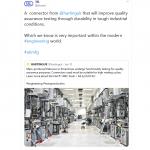 We noted that @HartingUK had investigated a problem with automated testing. The item itself may only need to be connected and disconnected a few times, but what about the equipment running the test….
We pondered on the options now #Windows7 has 'died'.
And Finally
A Persian new year gift of an egg, symbolises productivity, and creation, but you'll have to wait until March to celebrate.