Budget Thoughts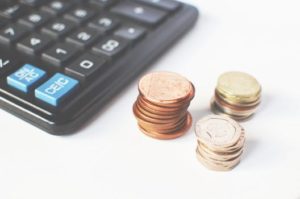 As we head towards Q4, both businesses and governments will be looking at their costs to date and their costs for next year. As we mentioned in last September's newsletter, one way of controlling your project costs is to use Work Breakdown Structures (WBS) with costings associated with each element. Those costs are for the actual implementation of the elements of the project, materials or labour. However, every business has base running costs associated staff, buildings, machines and software.
Running Costs
How do you plan your yearly costs? What does your jurisdiction count as capital investment and what as running costs? Need a fixed price for a fixed period of your project? Do you have an IT department that is more wrapped up in red tape than a red billiard ball in a tin of red paint within a red (reusable of course) red carrier bag? Don't like the installation cost of keeping up to date with the latest versions of software.
If the answer is 'yes' to any of the above, then SaaS could be the way to go.  3SL is hard at work putting our hosted software service provision together. Watch out for further announcements.
Mini Poll
Please answer our Mini Poll, whether you prefer the:
ownership, control and flexibility of software purchase,
simplified, outsourced benefits of a managed service.
Cradle Latest Version
The latest version 7.4.0.2 has all the latest 7.4 patches. If you've not downloaded and installed it, please consider doing so to ensure you have the best Cradle experience. Anyone with a 7.4 licence code is entitled to this update.
Fixes include;
An issue setting names for requirements and notes in the Item Properties dialog.
A glitch showing some RTF frames.
Exact match query not returning all versions.
An issue with historic blank alerts, and item ownership changes.
Opening parent diagram or deleting symbol could hang.
Document Publisher failed when checking for existing processes.
Web Access bug with LOGIN_UI_SHOW parameter.
Improvement in queries on RTF frames now supporting <null> and !<null> searches.
Better detection for Microsoft® Office 365 during installation.
Charity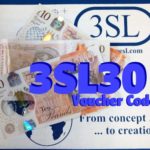 We have a special "Secret (not!) Birthday Discount" offer of £30 off single user prices and licences.
However, those buying Cradle Enterprise licences can choose to donate £30 per licence bought to a charity of their choice. Ts&Cs apply
Social Media
Twitter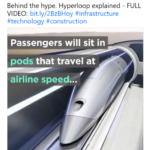 We love keeping an eye on what's new in the field of engineering. The prospect of an airline speed train caught our eye.
The vacuum in here is neither hand-held, vortex, bagged nor available at any supermarket / electrical retailer! However it will be required to shift vast quantities of air.
And on a lighter note we mused at International Cat Day placing a cat in the #Cradle as an illustration in the use of images in diagrams as part of the MBSE (Model Based Systems Engineering) representation of a system.