Company Templates
Does your company use different types of Microsoft® Word template for different types of document? Did you know that you can use those company templates inside Document Publisher?
Document Publisher has different locations you can save the files to but it can also open files from outside these locations as well. These files will then be shown as 'local' and can then be edited in Document Publisher. Once you are happy with the company template it can be saved to any one of the locations the user has access to within Cradle.
Loading an External Template
Select the File menu and then New, then From Existing Template and select the template type the user wishes to open. Once the Template dialog opens, click the Local... button.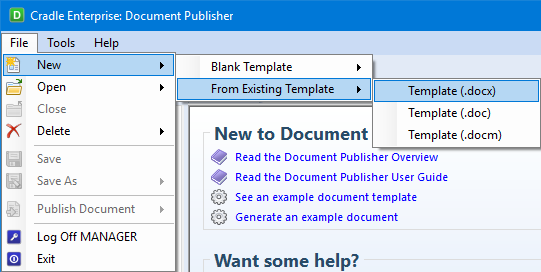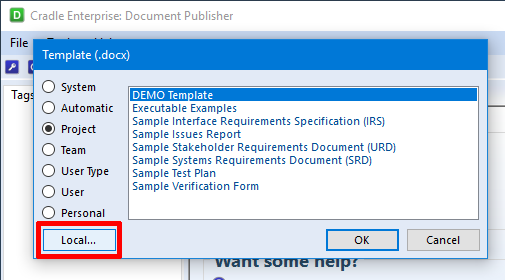 This will then open explorer in which the user can then locate and open the file they require.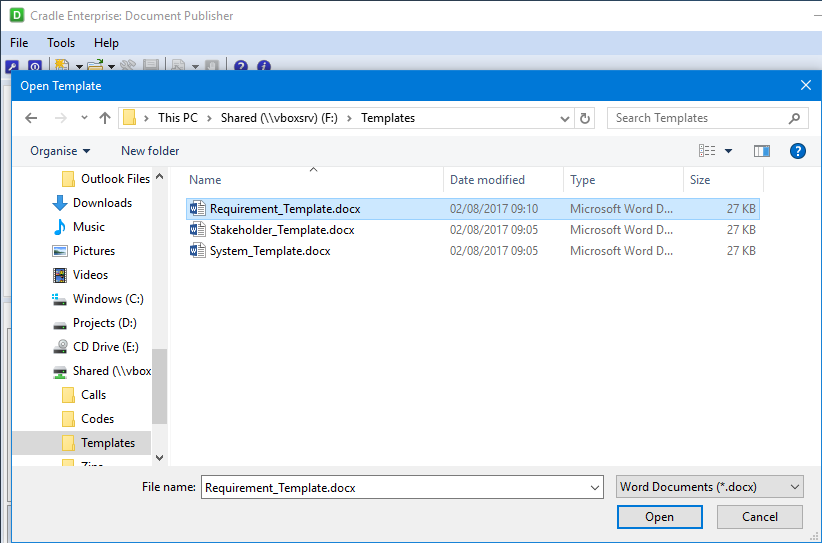 This will then open the file named as NewTemplate and not as the name of the file you have opened from. Once you have added at least one tag, Document Publisher will allow you to save the template.
Saving a File
The first is to select the File menu and Save, then the Template dialog opens, the user can either save it to one of the locations they can access or as below, select the Local… button and rename and save it through Explorer.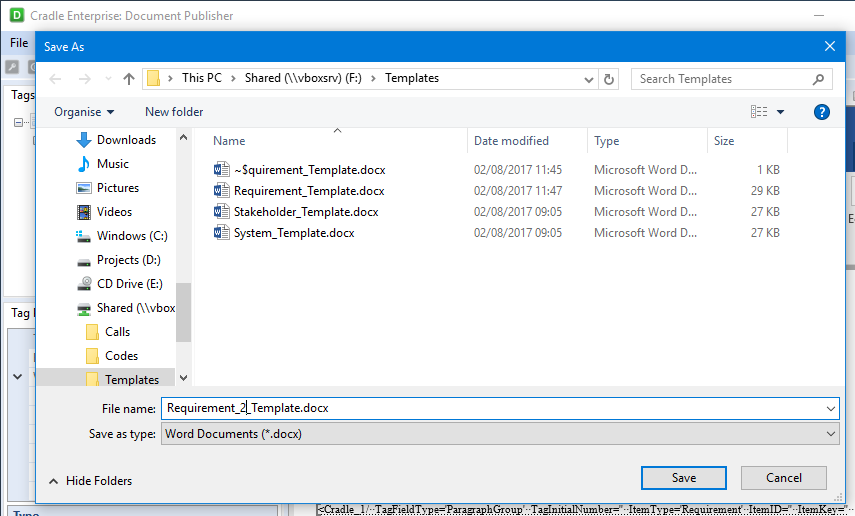 This will then save the file to that location and show in Document Publisher as (Local).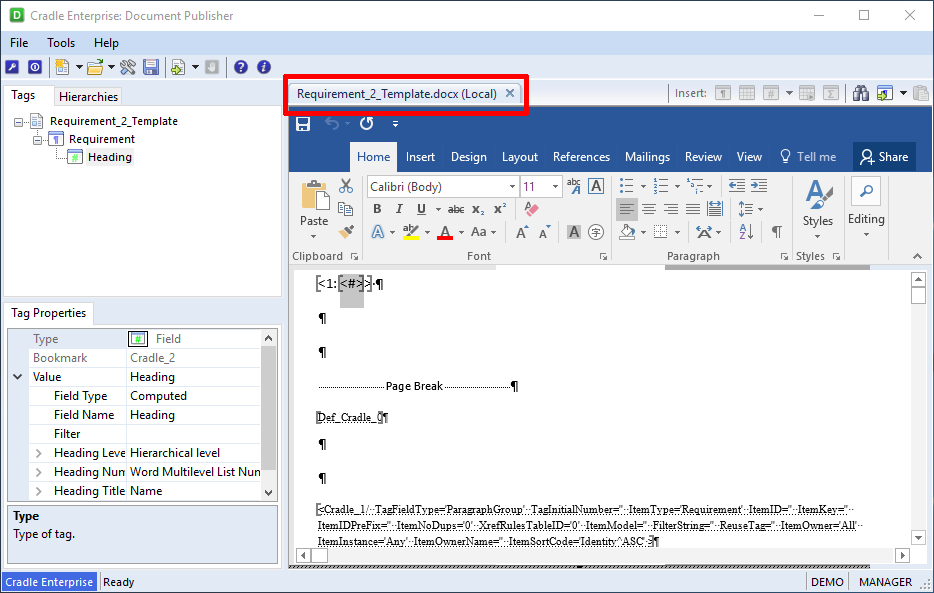 This file when finished can then be saved into a Cradle location e.g. Project so it can then be published through WorkBench. To do this the user will click the File menu and then Save and when the Template dialog opens, select the Location the user requires and change the name they want the file to have.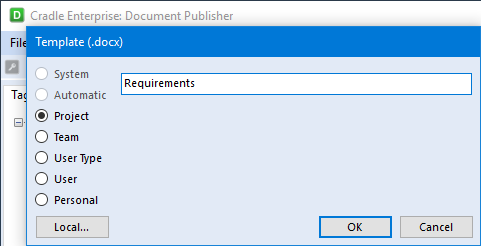 This will now show it is saved in the project location. This can be done to any location the user has access to.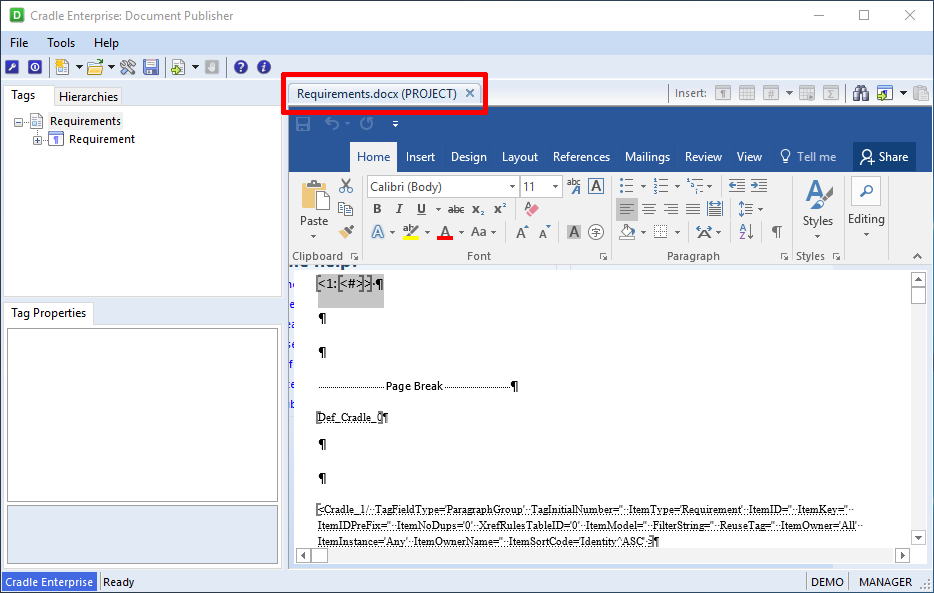 To see how to Publish through WorkBench, click here
For Publishing a draft template, click here
For free Microsoft® Office templates and themes, click here