Safety is Everyone's Business
Whether you are in change of a nuclear reactor, or run a stall on the market, whether you fly a plane or enter data on a terminal, your safety and your businesses safety is an important consideration.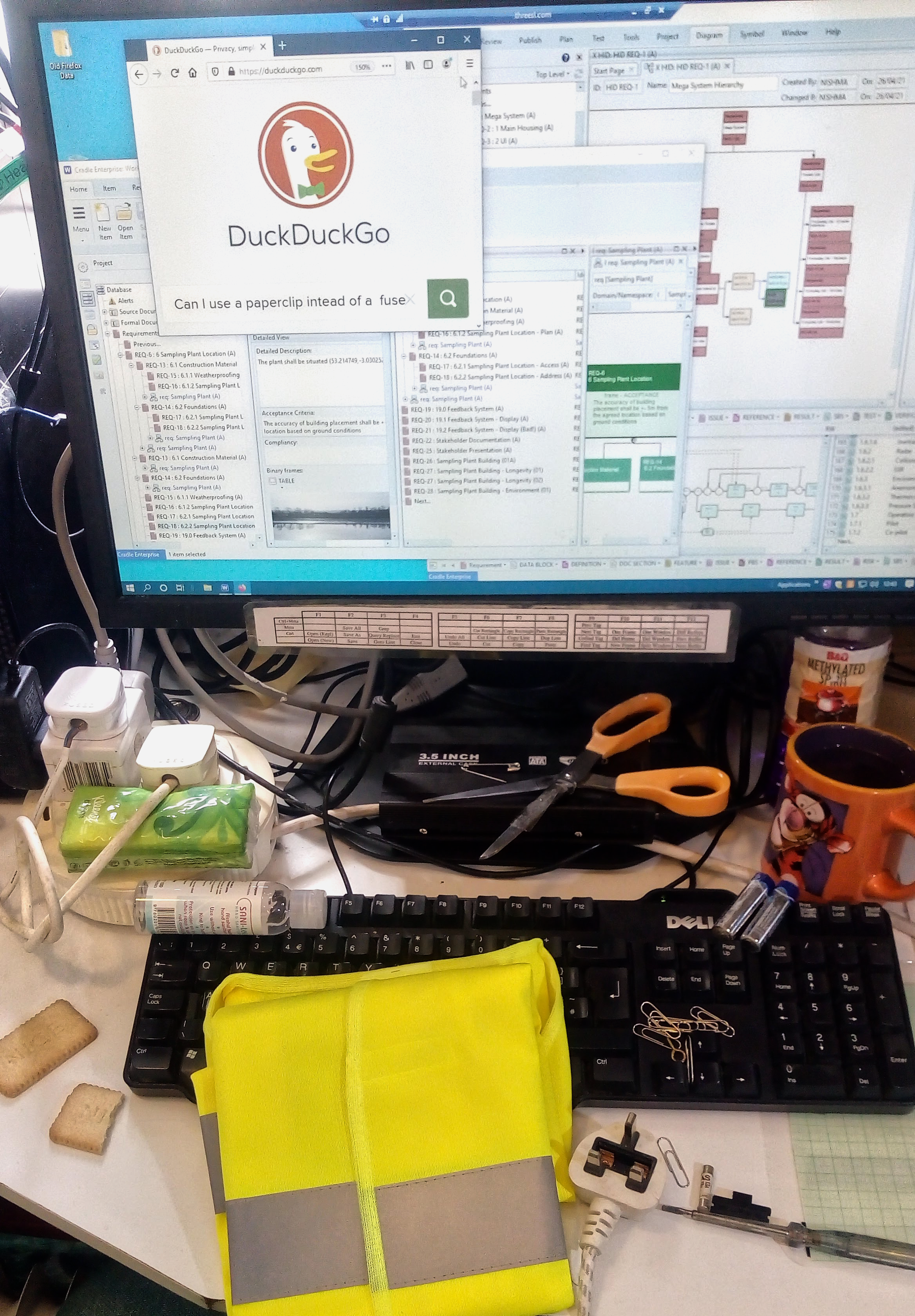 Time To Think
Organisations such as the International Labour Organization (ILO) encourage us to think and plan before a failure can take place. Businesses should take stock plan and mitigate. The fact that your company has a shelf full of risk assessments does not mean you or your business are safe. Shelfware can be more dangerous than a lightweight dynamic risk assessment performed as part of an engrained ethos. The only problem relying on engrained ideals is they may be difficult to prove in court and certainly difficult to time-stamp with a review date! There should be a balance between the two. Well thought out risk assessments, good training and monitoring and good cultural support.
Stop!!!
Even if we achieve the grail of a well documented and used health and safety plan, there's always a chance that things can change and go wrong. If you think something is a 'bit dodgy' or you can see an accident waiting to happen, you are as complicit in any failure as someone not following the rules or having considered H&S guidance in the first place. So think STOP if you think something is unsafe, raise your concern, do something about it (if it is safe to do so) but try your best not to let disaster happen.
Stay Safe
Whether you are in a 'dangerous' area or simply working from home (which may well be more dangerous than a controlled work place – ROSPA say 6000 deaths occur annually in the home in the UK) keep your eyes peeled and watch out for disaster before it strikes.
Just for Fun
I'm not sure we could count all the issues in the "Working at home scenario" above. Certainly the mitigation of a Hi-Vis jacket will have no benefit. We can categorically say this 3SL employee's work station was tidied-up  staged before this picture was taken! Reply to this Twitter post with the number of hazards you see.
Summary
World Day for Safety and Health at Work 2021 is on the 28th of April 2021, but safety and your health matters everyday.