12th May – IND
The 12th of May is the anniversary of Florence Nightingale's birth. It is on this day that around the world the contributions that nurses make to society are commemorated.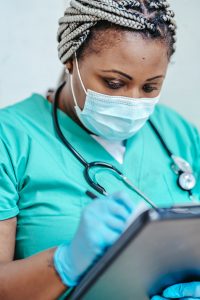 Whilst doctors get due recognition for their life saving work, it is the hugely varied roles that nurses play that underpins the healthcare profession. From writing care plans for patients, assisting with evaluations and tests, checking and administering medicines and injections, setting up blood transfusions and drips, to observing and recording a patient's condition.
There caring is not just for the patients, they mentor junior nurses and liaise with the relatives and friends of the sick.
Nurses play a huge role in the well-being of people all around the world. Take a moment of thought remember their efforts. This has, and continues to be, immeasurably important during the Covid-19 pandemic.
Nurses we salute you, from 3SL.