How do I provide CDS status to 3SL support?
If you need to provide information about your Cradle Database Server CDS status to 3SL support you can generate a report from within WorkBench.
If asked to provide information about your current client or server installation, this can be obtained through the

'About' button. The resulting screen gives a lot of information about the running system. Additional information for the current 'Resources' being consumed by the client or 'CDS status' are produced with the buttons at the bottom of the dialog.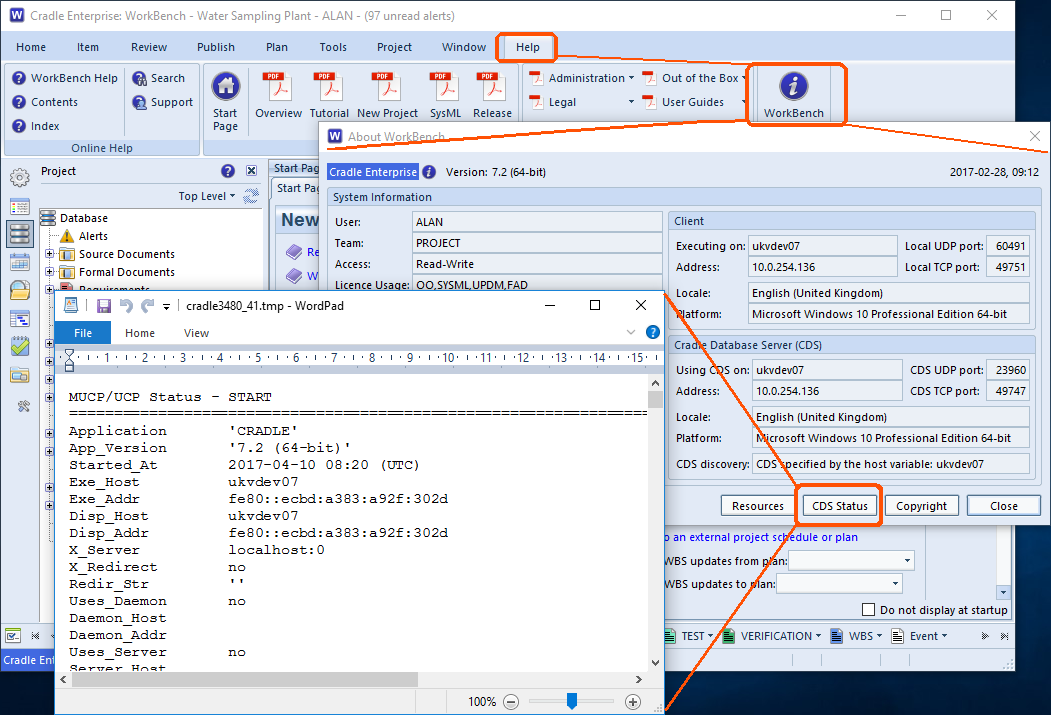 Cradle the Requirements Management and Systems Engineering tool of choice provides full support* to all our Enterprise customers under their maintenance agreement.
Other support options include a large collection of online resources or search the blog's hints and tips or faq sections.
To contact support, find your local distributor or contact 3SL UK
*Installation support is provided for all our single user configurations. Out of maintenance support must be discussed with our sales team.