"I've got it, yes it's so clear now. It was just when you said……."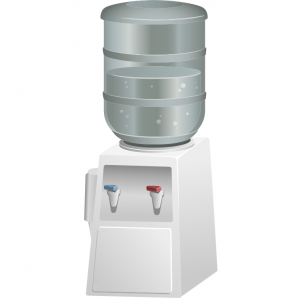 What we might call a water-cooler moment – a discussion with a colleague, sometimes about something completely unrelated, gives that neural spark.  An idea for a new project, a way to solve the current conundrum,  these interactions are often the start of a new path forward.
Aside from the fact, here up North in England, we call a 'Water cooler' the 'Tap', because that's where water comes from. No fancy machine with a bottle atop!   With many people isolated in spare rooms and on dining tables some of these interactions will inevitably be lost. Arranging a video call is much more formalised and sterile compared to the often relaxed off the cuff old brew table.
How is your business ensuring ideas keep flowing? Are you back at work attempting to hold conversations 2m apart, or speaking muffled through a mask, or still working remotely? Zoom, Skype / Teams, GoToMeeting etc. may have seen a surge in use, but can they truly replace the water cooler interaction?
We think it is important to maintain social interaction as well as formal meetings. Some ideas you could try:
Set up a Skype Group Chat amongst the office staff, called "Morning" and ask everyone to type "Hello"/"Morning"/"Yo!" when they 'arrive' at work, mimicking arriving at the office. You'll inevitably get a few other light hearted text conversations which can help the team stay in touch.
Choose to make an audio call to a colleague rather than a text or email. If you would normally have wandered over to a colleague's desk to chat about an issue, then make the call. It is often easier to judge reaction by tone of voice than tone of text in an email ping-pong. Follow up with a summary email for traceability if applicable.
Consider a virtual lunch. If you use video conferencing, once a week opt to have an open meeting. Make it clear this is definitely NOT a working lunch and just use it to mimic the break we should all be taking to replenish. However, if you want to discuss last night's telly, or what Susannah has in her sandwiches today that's perfectly fine.
Play lists, if you are working from home the usual restriction of a music licence for the work premises would not apply, why not suggest your top 10 work-a-long  songs?
Suggest your own social-customer@threesl.com
Discussions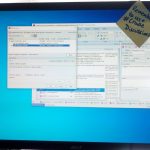 We often leave notes for colleagues, whether as a sticky yellow square, or a text or social media message. Whilst these are very useful to record thoughts and reminders, they lack context. Cradle Discussions allows you to add thoughts and point to note database items. Whether it an action to complete, a question about the colour of a part or a lightweight review and approval mechanism, you'll find them more comprehensive than a simple sticky.
Training
Public Requirements Management Course coming in October, and Document Publisher in November – For this year's calendar see Public Training Courses 2020 Of course if you would like your own bespoke training, we can arrange it, please contact support@threesl.com
Twitter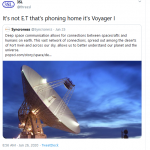 We were reminded we have been tweeting about #3SL, #Cradle and general engineering for 11 years!  Why not choose you favourite engineering Tweet and copy us in @threesl using the #LoveEngineering
We marvelled at the ability to receive a signal 0.1 ­billion-billionth of a watt from Voyager I.
…and Finally.
Did you know Friday 17th July is World Emoji Day?  😉
3SL recognise trade marks of Zoom - Zoom Video Communications Inc, Skype - Microsoft and GoToMeeting LogMeIn Inc. No association is either made or implied.