Got an Idea?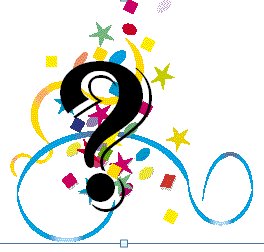 Swap Ideas Day 10th September 2020 is all about sharing your thoughts and ideas. This could be with colleagues, friends or working partners. However, it may even be that you have a great idea, that does not quite fit into your industry – so why not post it and share it with others?  It could be the spark of something beautiful.
If you have a great idea and want to share it you could tweet us @threesl or you could email us at social-customer@threesl.com. If we like it we may update this post and list it, so be sure to include your company contact details if you want them included.
What if I want to comment on a design, process or implementation detail?
Companies that are involved in design, production, through or end-life support should have a documented way to communicate ideas. Sometimes it is easy to miss the obvious, be blinkered by "that's the way we have always done it" or get stuck without the vision of how to see 'outside the box'.
White-boarding / Mind-mapping / Idea pooling / Video chat discussion
Whatever you want to call them these are intended to encourage imagination and creativity. To spark conversation, to record thoughts and to gather ideas. This is the most common point to share.
Review
A formal or informally conducted critique or consideration of a piece of work. This may be with colleagues, customers and/or other stakeholders. It's aim is to promote comments and question, and thereby to ensure involved are happy with the development at this point in time.  The depth of the review will depend on the stage in the lifecycle and the criticality of the decisions and potential negative impacts if the work is not correct.  It can range from a cursory glance at an email to ensure all the facts brought up in a discussion have been covered, to a minute atomic step through Fagan Inspection.
Change Control
As a product moves through the cycle there may be a need to react to new requirements or changes in project constraints. This could be the results of another review, a technology demonstration, test measurements or supplier issues, which can also lead to a need to change. To prevent a loss of control, this must be a considered and documented process.  This could range from a simple agreement by email, or a formal request and review board approval.
Comments / Feedback
There always needs to be a way to react to changes, new ideas, issues raised by the user or customer. These may be positive "what if" or "could we also" or negative "it doesn't" or "it really should". However these arrive, as emails, comments on a social media platform, user feedback sessions, or questionnaires, our process should allow the feedback loop to feed back into the design cycle for consideration.
Tools Support
You'll no doubt have heard us mention the need to make sure you have the 'right tools for the job' a number of times. So it will be no surprise that  we have made sure Cradle supports these idea stages.
Idea Gathering.
Create an item type that records any meetings you have. You can assign frames to hold images, documents or any other binary data you like. Add some categories with values such as "Status" with values "Candidate" "Dismissed" "Future". Add a Group or additional category to collect similar topics.
Review
User definable workflows allow reviews to be a simple recording mechanism with one approver, or to require  majority, unanimous etc. decisions. This gives full traceability of the decisions and when and who made them.
Change Control
Cradle supports formal Change Requests CHRs and Change Tasks CHTs.  Which, combined with the review mechanism and workflows, allow you to ensure alterations follow you process and procedures.
Comments
Discussions are an ideal way to add comments to any item in the Cradle database. They can be agreed / dismissed and follow a conversational thread  style.
Your Ideas:
If we receive any ideas they will be updated on our blog post here:
Terms and Conditions
Structured Software Systems Ltd. (3SL) makes no warranty about the validity of the idea whatsoever.
Publication of any idea does not imply endorsement by 3SL.
The submitter confirms by their act of submitting that, to their knowledge the idea is their own and does not infringe any known copyrights or patents.
By submission you grant 3SL, in perpetuity, permission to publish your idea in whatever form they deem fit and to credit you / your twitter handle / and any company contact details you supply.
For reference to how 3SL handle your data please see https://www.threesl.com/about/privacy.php