Votes/Polls/Reviews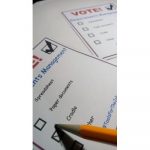 Well no one can say it hasn't been an interesting month for politics. To start our November 2020 newsletter, we offer congratulations to Joe Biden, expected to be confirmed as the President-Elect of the United States.
Polls and votes are a method of gathering opinion. A consensus or agreement may be in a majority, or unanimous. Just as there is undeniably more than one way to run a country, there is usually more than one way to solve a requirement.  Configuration management is a method of recording the status of a project at a particular point in time. This could be a simple snapshot, but is more meaningful if there is a recorded agreement between stakeholders that a consensus was also reached. We term this a review, and you can read about why they are important in our article The Value of Reviews.
Cradle Review Options
Cradle reviews follow a workflow for each item type. That workflow is used  to control how an item after a review is allowed to proceed.
It's unlikely you'd be able to mandate all electorate turn out to vote, and in the same way you can choose how many reviewers must make a decision. You certainly can't ask all the electorate to vote the same way, and a review must allow you to accept a less than unanimous decision.
The supported options in Cradle are:
Reviewers required for decision –All, Any, Several, Majority, Most
Decision method – Unanimous, Any approve, Any reject, Majority, Most.
You can find out more information in Cradle Help
Results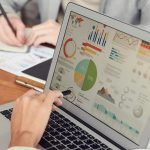 At the end of September, Structured Software Systems Limited, completed its latest financial year.
Managing director Mark Walker said, "We are pleased to say that this has been our most successful year in 3SL's 30 year history."
highlights:
Turnover increased 15%,
Turnover split equally between 3SL here in the UK and our worldwide network of partners
Exports amounted to 67% of turnover
Our new SaaS services amounted to 7.5% of turnover in its first full year
Over 95% of customers renewed their maintenance
Every one of our customer feedback surveys compliments our support as among the best in the industry, both for responsiveness and depth of knowledge
We would like to thank all of our customers, both those new to 3SL and those we have been serving for 20 or more years. We continue to work to help you all to derive maximal benefit from Cradle!
Public Training Courses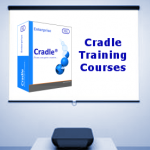 Whilst 2020's courses were all online, we will begin to look ahead to 2021's public courses and offer as appropriate online or training room based sessions.
Our last course for 2020
Public training options are ideal if only a few people in your organisation need to be introduced to a Cradle topic. It also allow you to share the experience with other users and there's always the benefit that they may ask a question you'd not thought about!
Whether it is  Requirements Management, or Systems Engineering, Document Publishing or Loading our training can cover everything "Cradle" and the aspects of RM and SE. Of course we will create bespoke and in depth training for any customer who wishes to tailor training to their company process, however, if there is a topic you would definitely like to see offered in one of our public courses, please drop us a line: salesdetails@threesl.com
Social Media
Twitter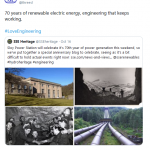 We liked the way that some engineering just keeps on ticking, simple and effective, Loch Sloy Hydro  power station can reach full capacity within 5 minutes from a standing start! The SSEHeritage's tweet about it celebrates 70 years since inception.
Don't forget to share you favourite engineering stories with #LoveEngineering
We also tweeted about the flexibility of Cradle definitions remember your tools should work for your business processes and not the other way round.
And Finally
Whether you are commemorating foiling the Guy Fawkes plot or celebrating Thanksgiving this month, operate fireworks safely.