Last Updated on 20th September 2021 by Jan Lamb
Leaf or a Root?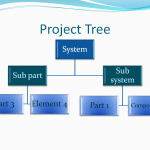 Whether it's a representation of the CEO to the shop floor worker, or aircraft to the specification of the wing rivet, we all recognise a hierarchy. In Cradle, a Hierarchy Diagram (HID) is a graphical visualisation of how minor elements are combined in increasing complexity into increasingly large collections, to produce the item at the top, the subject of the HID.
Many use the metaphor that it is like a tree, the trunk as the core product, branching off to the smaller and less significant leaf nodes.
How important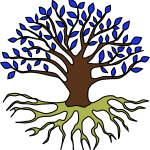 The leaves are seen as the lowest level of importance. After all,  a tree can survive without a few leaves, and not have any detrimental effect. This is likely true if we were building a house, if a supplier is unable to supply the kitchen cupboards, the house will not 'fail'. It will remain standing and still be considered a house. It just can't be considered 100% complete. And it may be a little inconvenient to store your pots and pans.
However, if we consider that the way we normally draw a hierarchy diagram is more like a tree's core with the roots flowing down. Now, let's consider what would happen if one small root picked up a detrimental chemical from the soil. This would travel throughout the tree damaging the core trunk. In the case of the aircraft rivet, a change in quality or specification of this lowest level element could have disastrous consequences for the whole aircraft system. Here the nodes (at least some) are crucial to the integrity of the product.
Which Way?
There is no right way or wrong way to represent and think of a hierarchy. It will depend on your organisation / system / product. It may even apply differently to different parts of the system. However, it is important that you consider what your hierarchy represents and what part the end nodes play.
Training Course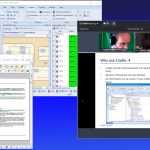 Due to popular demand an extra Document Publisher course has been scheduled this year. Document Publisher Course 22nd – 25th November 2021
Following feedback this two day course has been spread over 4 ½-day sessions to give candidates more time to practice what they have learned, and ask follow up questions at the next session. We're busy putting together the 2022 schedule and would like to hear from you if there are any topics you would like to see covered, contact salesdetails@threesl.com
Features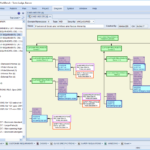 Cradle allows you to draw a hierarchy diagram from any linked item. This gives you an instant visualisation of how related components fit together.   Watch this clip https://youtu.be/IA4AFZyRrQo  and other tips on our YouTube channel, and don't forget to Subscribe. Find out more in this blog article.
Social Media
Twitter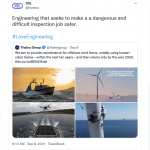 We looked at the benefits of using Thales using robots in the growing, but hazardous offshore wind environment.
We reminded you that, as we move back to offices and workplaces after home working, our environment risks consideration are as important as our product assessments.
YouTube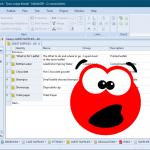 We added a video to remind users how they can 'get back' items deleted by mistake.
Finally
So while you decide which type of tree and which way up you are, we'll say goodbye from September 2021 Newsletter.